I'd be lying if I said a fitness app will make you leaner, stronger, or faster. It won't. But there are some free fitness apps that will take the guess work out of what you're doing. You'll be able to reach your goals more quickly because you'll have more clarity about your exercise and what you're eating.
These are the top apps I recommend. Not just because they're free, but because they each do a specific job:
Stretch Timer
A simple countdown-timer where you can preset five different timers. Perfect for timing rest breaks, how long you're holding a stretch, or time-based exercises (like planks).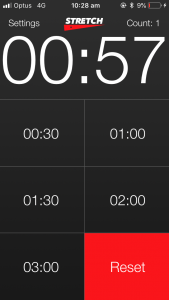 MapMyRun
If you want to keep a set pace on longer runs this is the app for you. If you want to measure out some distances so you can do some interval training… this is also the app for you.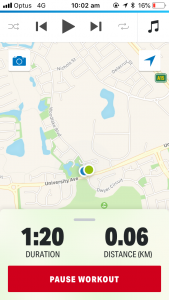 My Fitness Pal
So you've started a food diary? Good. You haven't? Check out Why the #1 Change to Your Diet Should be a Food Diary. This is the app to use once you're ready to estimate your energy intake for the day…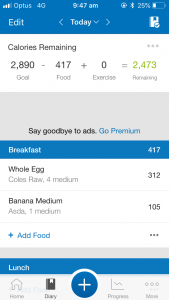 …or identify how much protein, fat and carbs you're eating.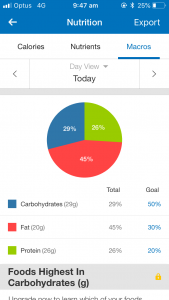 MetroTimer
This one is good if you have OCD (like me). If a program says I'm supposed to do 43 seconds of an exercise, I'm doing 43 seconds. Exactly. This app is handy if your hands aren't free to press start on a timer. It's a metronome, so just remember to set the beat at 60 rpm.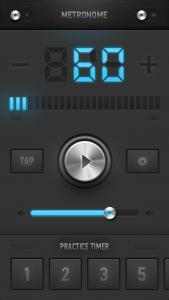 C25K
Also known as "couch to 5 k's," this app does just that. It gradually gets you to running 5 km without even realising it. This is the program I used to get back to running after my ACL reconstruction. It's slow and steady, and it really does win the race. This is one of the top free fitness apps… for now. Get in quick. Surely they'll end up charging. It's that good!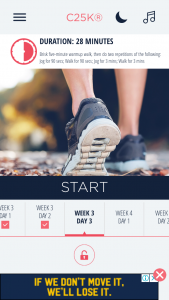 These apps will do the hard work for you. Not the exercise, that's on you. But they will help you plan, measure, and progress.
Comment below if there's any favourites I've missed?
This is from a series of articles from the 9-Week Health and Fitness Challenge for Travellers. The program designed for people who have no access to a gym, equipment, or special ingredients… while having clingy kids and an unpredictable schedule!