A Dream… But You Don't Know Where to Start?
Thinking about doing a lap of Australia but it all seems too hard?
All seems overwhelming, and this house full of stuff?! The kids are happy enough at school. It's not your dream job, but it's bringing in an income and paying for the mortgage, right? Giving up the security of what you have seem crazy?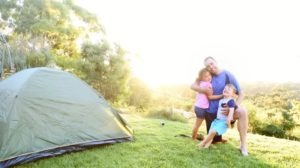 We hear you. That was us. So… how did we start?
These were our big topics:
The Hardest Thing Was Deciding to Do It
No, You Don't Need to Spend a Fortune to Get Going
Getting Started Part 1: Clearing the Clutter
Getting Started Part 2: What You Don't Need to Buy
What's it Like Being a Full-Time Travelling Father?