To travel for an extended period what's needed? A caravan with an ensuite, a caravan without an ensuite, a camper trailer… or a tent?! These are the options we needed to consider.
Although we wanted a van with an ensuite, when combined with the rest of the features we were after (things like a place to sleep for everyone!) it looked like a van like this was out of our budget. Our older model X-Trail couldn't pull the skin off a custard, so we'd need a new car too. Debt seemed imminent. That's okay! Who doesn't get into a bit of debt to travel all around Australia?
As it turns out, we didn't need to spend $90,000 on a new van and $100K+ on a V8 Landcruiser. We came across a second-hand Jayco Expanda with all the features we were after for $30,000 and an older Mitsubishi Pajero that was in good nick for $7,000 (less than we sold the X-Trail for). By the time we cashed in by decluttering, we were out of pocket around $25K for our entire set-up.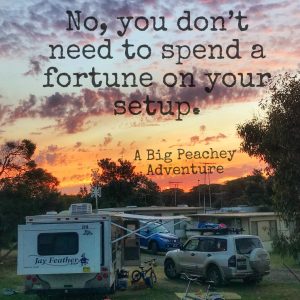 Can't or don't won't to come up with a figure like this? Neither did these inspirational families whose set-up costs were way less… showing that anyone can get started if they really want to do it:
Check out MILSY Pezwardo! This family of 5 left the Central Coast NSW in July 2017 in their Landcruiser Troopy and Windsor off road caravan which was just over $10K: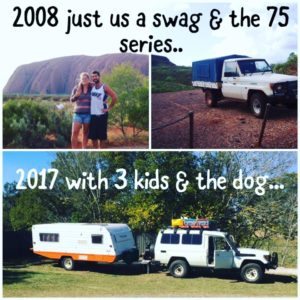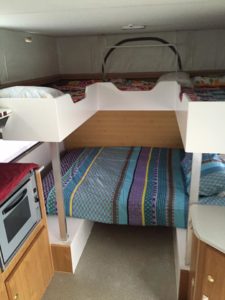 Caravan of Crazy  bought their van for  $300 and spent 3 years and less than $10K doing it up for full time free camping… letting them travel for 2 years full time with 4 kids. That doesn't sound crazy to me!
A Different Life
 

chose the soft floor camper as it has a lot of space for the family, its very affordable, they're are able to get where a lot of others can't go and as it wasn't a big investment… $10,800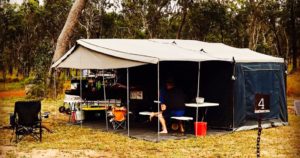 While Lost In A Tent are just setting off on their lap after spending $8,000 on their set-up, Our Crazy Campfire Clan are a family of 6, doing their lap in a $1500 camper trailer. Although this post is about set-up costs… it's hard to not acknowledge that for the last month they spent a total of $8 per day on accommodation!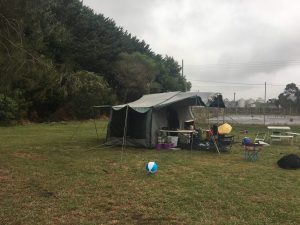 Yes, you can spend more on a tent set-up than a camper trailer (or caravan for that matter). Personal preference comes into it almost as much as budget. If it's something you want to do, there's a way.
These are just a few of the examples of the many families that are travelling around Australia. In the future we plan to showcase some examples of these families and how they inspired us.