Travelling full-time is only for rich people or self-funded retirees, right? Well, that's what we thought until we planned A Big Peachey Adventure!
Within a couple of months of realising that caravanning with kids is a thing, and that it really is within the reach of pretty much any family who wants to do it, Natalie and Michael set-off from Adelaide on a lap of Australia with three kids in tow… Chloe (7), Elliot (4), and Edward the newborn.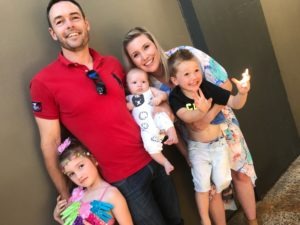 Before starting our trip, we were combing as many Facebook groups related to family travel as we could (as well as following other families who were already doing wondering how they got there, how they could afford, etc). We had lots of questions… and it seemed that a lot of others had the same ones too. We thought that if there was a podcast that answered these questions we would have found it super helpful. But there wasn't. So… we decided to make one!
We found the hardest thing was making the decision to do it! Here's information about how you don't need a fortune to get going, it's cheaper than living at home, decluttering, what you do (and don't need to buy), travelling with a baby, and what it's like to be full-time travelling parents
Whether you travel full-time or you just like the occasional weekender, there are some things that we can all do to make it cheaper, easier… and ultimately more enjoyable. Here's a collection of things that we've found that have made our adventure less of an adventure, and allowed us to focus on having fun as a family
The podcast where we help families plan their adventures, whether it's for a week, indefinitely, or anywhere in between. As well as bringing you stories of everyday families who are already doing it, we also bring you must see highlights from places that we & our guests visit, & hints & tips from experts on topics such as how to get started, getting the right gear, home schooling, funding your travels, how to best capture your memories, & more!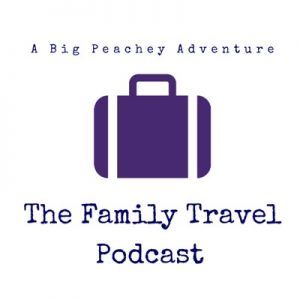 We've been on the road full-time, and traveled some amazing places in South Australia, Tasmania, Victoria, the ACT, and New South Wales… so far! Check out our highlights by location. Can't find much there? We've mostly been posting our travel highlights on our Facebook page, A Big Peachey Adventure