How did The Family Travel Podcast begin?
"Wouldn't it have been awesome if there was a podcast about this when we were getting ready to start our travels?"
"Why don't we make one?"
This was an actual conversation we had… and this led us to create: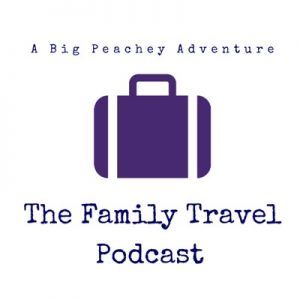 The Family Travel Podcast!
The podcast where we help families plan their adventures, whether it's for a week, indefinitely, or anywhere in between.
Our goal is to show you that you don't need to be super rich or retired to take the trip of your dreams.
As well as bringing you stories of everyday families who are already doing it, we also bring you must see highlights from places that we & our guests visit, & hints & tips from experts on topics such as how to get started, getting the right gear, home schooling, funding your travels, how to best capture your memories, & more!
Listen to our latest episode right here:


Available Episodes and Show Notes: The Family Travel Podcast
Great Escape Australia and their Escape to New Zealand
Why You Shouldn't Ruin Your Travels by Going on a Diet A Dietitian's View
How to Travel More and Spend Less… by House Sitting? ***popular***
Taking the Kids Travelling… While the Partner Stays at Home 
Before You Blog… Facebook vs. Website? 
How to Choose the Right Stand Up Paddleboard (SUP)… with Galways Go Round 
Zahli's Big Lap: Searching for a New Home with Toddlers in Tow
Your Kids and Long-Term Travel: A Child Psychologist's View
Potentially Our Most Inspirational Guest Yet… with Whydiss? 
You Want to Travel, BUT… an Interview with yTravel Blog ***popular***
Doing Oz with a Dog… What's it Really Like? ***popular***
Our Top 20 Purchases Under $20 for Caravanning & Camping ***popular***
Keep Your Beer Cold and Your Battery Charged 
Preparing for Remote Family Travel – with Chaos in a Tin Can ***popular***
Using YouTube and a Drone to Fund Travel – With Pokey & Sunshine Do Australia
What's it like being a full-time travelling father? 
Travel Australia for $500 a Week? This Family Does! ***popular***
The Life Changing Effect of Travel – with Galways Go Round
Towing a Caravan: Must Knows, Myths and Mistakes ***popular***
Family Life on a Yacht… an Interview with 'Sailing to Roam' ***popular***
Free Camping 101: Getting Started with 12V and Solar Basics
Four Hands in a Tin Can (Family of the Week)
Funding Your Travels… By Working on the Road ***popular***
Our Crazy Campfire Clan (Family of the Week)
Towing Capacity and Weights Explained
Free Camping 101: Which Battery is Best Bang for Your Bucks?
Preparing for Travel – Clearing the Clutter
One Year on Our Bike (Family of the Week)
Kids Camp Free and More… with TAWK
Our Epic Lifestyle (Family of the Week)
First Aid Essentials for Travelling Families
MILSY Pezwardo (Family of the Week)
Set-Up Costs: You Don't Need to Spend a Fortune
Vehicle Preparation & Maintenance for the Non-Mechanic
Our Story (Family of the Week)
What to expect from The Family Travel Podcast?
After speaking to some amazing people that are already travelling, we realised that we could really go deep in to some of the things they brought up.
So… The Family Travel Podcast brings you stories from inspirational families that are already travelling, especially those that have in-depth knowledge about a particular topic. There are families out there who are travelling full-time that are subject matter experts on things like travelling with kids, travelling with pets, budgeting, working while travelling, being a digital nomad, etc. These are the families that we bring to you!
We want to show you that travelling as a family is not only cheaper and easier than you think, but also bring you some of the information we wish we'd knew before we hit the road.