Uluru / Ayers Rock is one of the world's natural wonders, and it's hard to find anyone who's been disappointed by it.
If you're one of the many that still have it on your list of places to visit, you've got a good excuse. It's not a cheap or easy place to get to… so when you do go, you'd want to make the most of it. 
Here are some things that we wish we'd known before we embarked on this leg of A Big Peachey Adventure:
It's a really long way from Alice Springs.
Uluru is 468km from Alice Springs. That's you driving for about five and half hours if you have a bladder of steel and don't need a pit-stop. To put it in perspective that's the same as if you drove from the very top of Tasmania to the bottom… then back again… then a few more km's just for fun. For us… we towed a caravan with young kids that needed a break, so it was a 7-hour journey.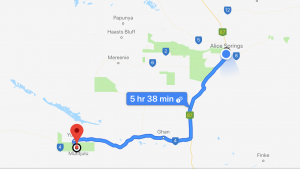 Get there early if you plan to walk around it.
Uluru is big. Really big. The walk around its base is a long 10.6km, and takes around 3.5 hours. That may seem slow, and it is. For good reason. Even though the track is good (even pram-friendly), you'll be stopping a lot to admire Uluru's unique characteristics and cultural significance. The desert mornings can be quite cool, lulling you into a false sense of security of what you think will be a gentle stroll. Before you know it, the day will be heating up. Walking around the red centre any time after around 11am is not fun, especially if you've already been on your feet for a couple of hours. So leave early. That being said…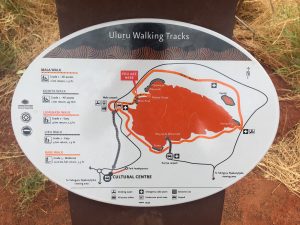 Go to the Cultural Centre first.
Uluru is more than just the world's largest rock (or some physical challenge to conquer). It has cultural significance. Even just the way it was used practically by the Anangu people is amazing. If you stop by the Cultural Centre first, when you walk around Uluru you will have a greater appreciation for each of the many caves, the markings, surrounding vegetation, etc.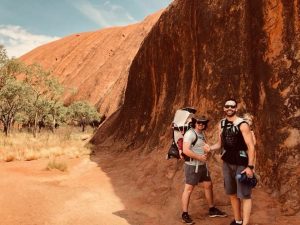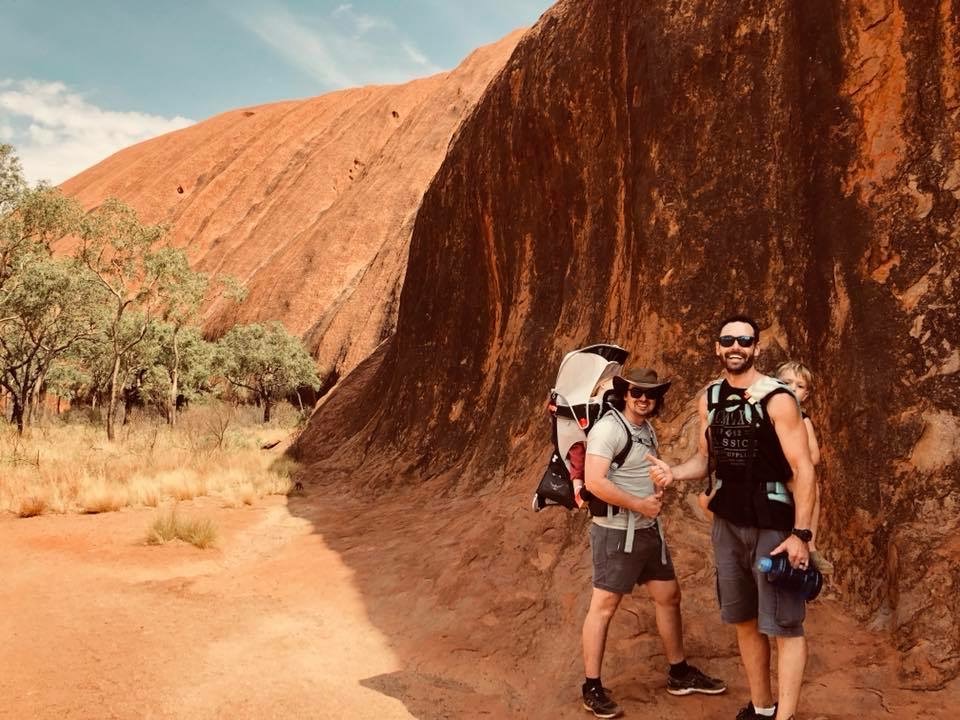 Start training now if you're planning on climbing it.
The reason Uluru dominates the skyline is because it's a whopping 348m high. That's the height of your average 87 story building. It's almost as high as the Empire State Building (381m). In comparison The Statue of Liberty is 93m high, the Sydney Harbour Bridge 134m, and The Great Pyramid of Giza 139m. It's also very steep. People are on their hands and knees trying to summit it, and crawling backwards to try to get down. Many people get about 1/4 of the way up, and then realise it's not for them. When we were there, there were some people that just looked at it and realised it was out of their league. 
Plan on staying for several days if you want to climb it.
The Uluru climb usually opens at 8am each morning. If it's too windy though it stays closed. If it is opened, the rangers conduct 2-hourly checks and close it if they assess that it becomes risky (windy or any sign of rain). When we visited, the climb had been closed 6 out of 7 days. There were a lot of sad-campers, people who had allocated themselves one or two days. The campground was filled with people extending their stay in the hope to scale it. This may seem overkill, but…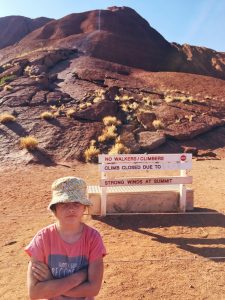 Make sure your ambulance cover (and life insurance!) is up to date.
If you plan on trying to climb Uluru, know that it's quite dangerous. Over 35 people have died attempting it. That's not to mention the amazing number of people that have been seriously injured or lost a lot of skin sliding down the steep rocky face. From the Parks Australia website:
The climb is not prohibited but we ask you to respect our law and culture by not climbing Uluru. We have a responsibility to teach and safeguard visitors to our land. The climb can be dangerous. Too many people have died while attempting to climb Uluru. Many others have been injured while climbing. We feel great sadness when a person dies or is hurt on our land. We worry about you and we worry about your family. Our traditional law teaches us the proper way to behave.
Uluru be closed to climbing from 26 October 2019.
Currently the Anangu traditional owners ask that you do not climb. It will be closed to climbing from the 26th October 2019. If it's that important to you, you now have a due date. 
Don't bother bringing your drone.
Flying drones in the Uluru – Kata Tjuta National Park is prohibited by Parks Australia. The resort township of Yulara is mostly yellow on the CASA 'Can I Fly There?' app, but the sky is filled from sun-up to sun-down. There's hundreds of low flying helicopters, light aeroplanes, and… zeppelins!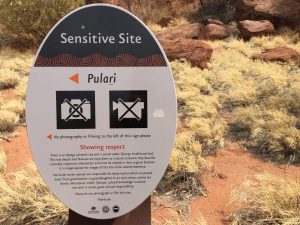 * There are a few Sensitive Sites around Uluru where it is requested that you don't take photos. It was sad to see so many people ignoring this request, especially considering the amount of it you could freely photograph. Please don't be "that person"
You MUST include The Olgas on your itinerary.
Your 3 Day Park Pass also includes Kata Tjuta, also known as The Olgas. These are magnificent. Seriously, if it wasn't for Uluru, these would be considered THE natural wonder to come and visit. This is a pretty special place which has everything from an all access boardwalk to difficult (Grade 4) 7.5km loops.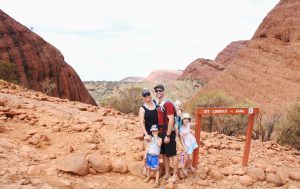 Prepare to spend a lot of money.
The Park Pass is 3 days minimum (no day pass), $25 per adult, or $65 per family. There is no camping within the park. Ayers Rock Resort in Yulara is really the only place you can stay. We paid $30/night for just an unpowered site for our caravan in the 'overflow' area (that's code for 'red dust paddock'), and it was $500/night for a basic room in the resort. When we filled up in Alice Springs diesel was $1.53/L… and $2.21/L at the one petrol station in Yulara. That's why a Jerry Can is one of our Top 20 Items Under $20. It's an ongoing debate whether or not you're paying a premium for their additional costs of doing business, or they're just making the most of a captive audience. Either way, it's definitely not a cheap exercise.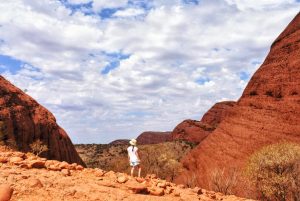 Is the cost and effort worth it?
Absolutely. 
If you don't climb it is it still worth it?
Definitely. 
Our entire family all agree it was special, and a highlight of our lap of Australia. 
* Different members of our family were divided as to whether or not we should climb. None of us did it in the end because of either personal choice or wind closures. 
If you know anyone who is planning a trip to Uluru, please make sure you share this information with them!
You might also be interested in our 8 Tips to Help You Plan Your Trip to Kings Canyon
This article may contain affiliate links, where we may earn commission a small amount of commission at no cost to you.