Disclosure: When you click on links to various merchants on this site and make a purchase, this can result in this site earning a commission. Affiliate programs and affiliations include, but are not limited to, the eBay Partner Network
Here's how I made a lockable false bottom for the wardrobe of our Jayco Swan.
I've been working through the 35 most popular modifications for a Jayco camper trailer:
This was a simple addition while I was installing shelves in our wardrobe.
Sure it won't keep out a determined thief…
…but it's a good hiding spot.
Here's how I made it:
1. The materials I used to make the false bottom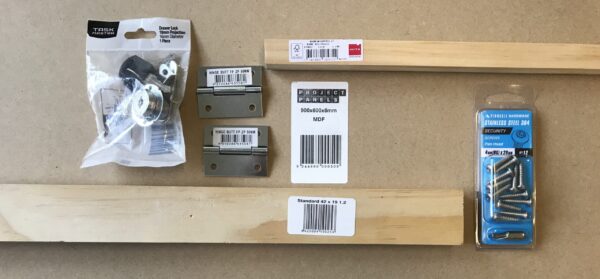 Here's what I used:
6mm MDF sheet (same as shelves)
18mm x 18mm pine (1.2m length)
42mm x 19mm pine (1.2m length)
2 x 50mm hinges
19mm drawer lock, and some
20mm security screws
(the security screws are a little overkill, but for around the same price… why not!)
NOTE: When I bought all this, it was to fit in with these Flexi Storage wire shelves…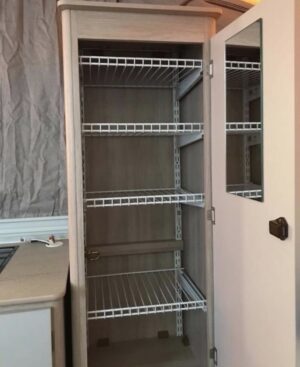 …but it still all worked when I changed my mind and stuck with these MDF shelves: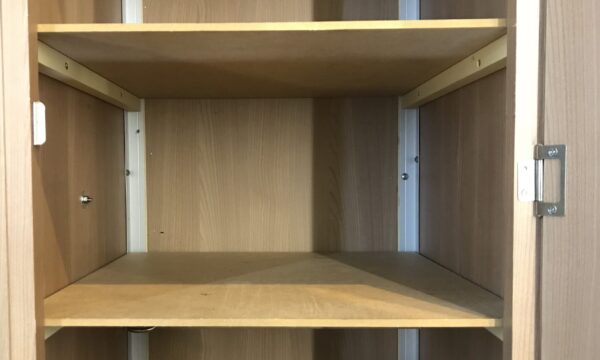 Read: 5 Options For Installing Wardrobe Shelves In Jayco Camper Trailers
2. Fix some shelf side-supports
I cut these to the depth of the wardrobe…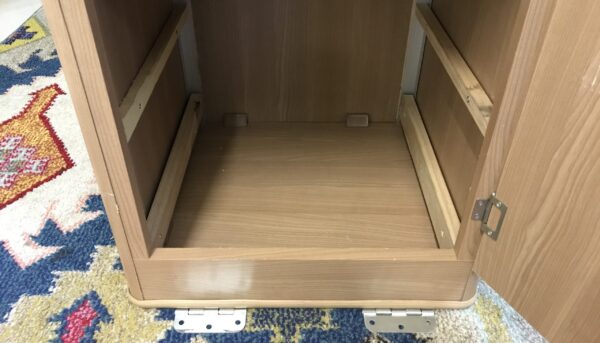 …then drilled some pilot holes and fixed them with some 30mm screws
3. Mount rear shelf-support (with hinges)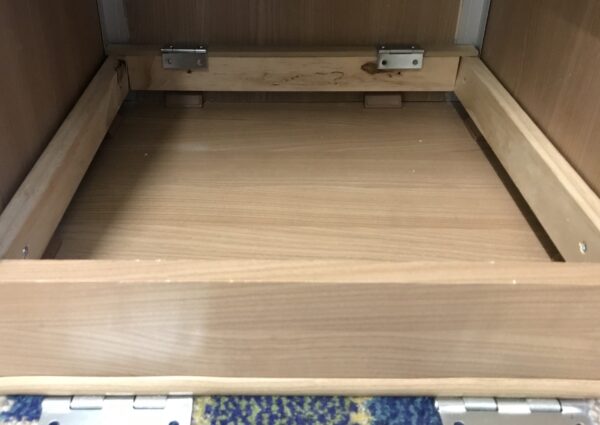 To do this part I did the following:
Cut timber to fit between the side-supports
Trimmed 2cm off the MDF shelf
Attached hinges with security screws
Fixed it in place with two 30mm screws
4. Attach the false bottom shelf (lid)
Here I just sat the rest of the lid in place to mark where the screws go…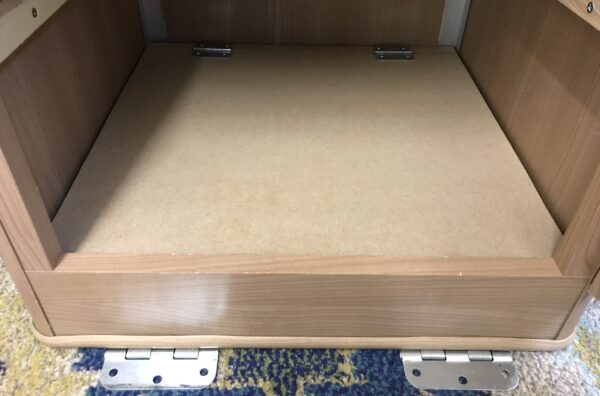 …then drilled some holes (for the lock too)
I used some security screws to fix the hinges to the lid…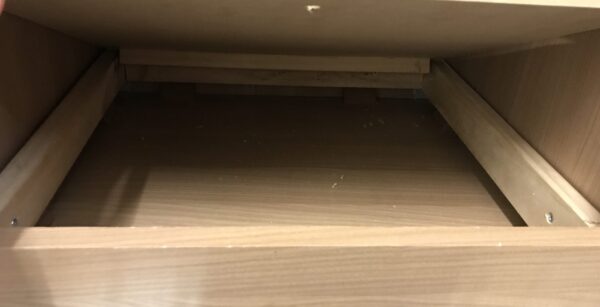 …with a piece of the small timber as backing
5. Fit the desk lock into the hole in the lid
This was as simple as screwing the back off the lock, inserting it, and screwing it back together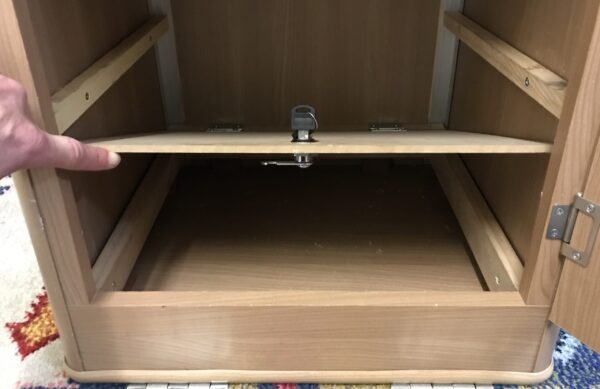 (not seen is a small metal bracket that's screwed to the inside of the wardrobe that the tongue of the lock sits behind)
The finished product back in our Jayco Swan
This is how it looks when it's closed:
And when the wardrobe is back in our camper: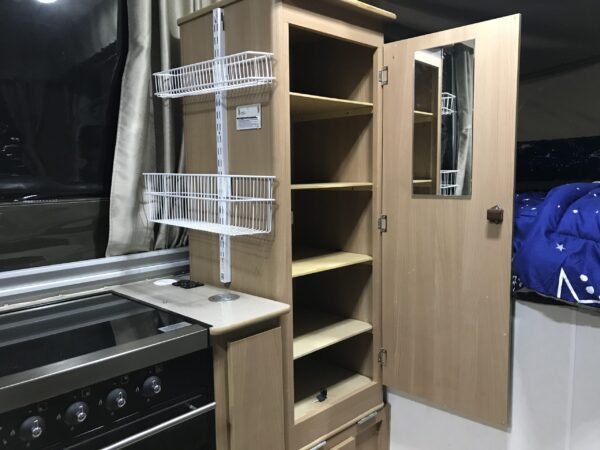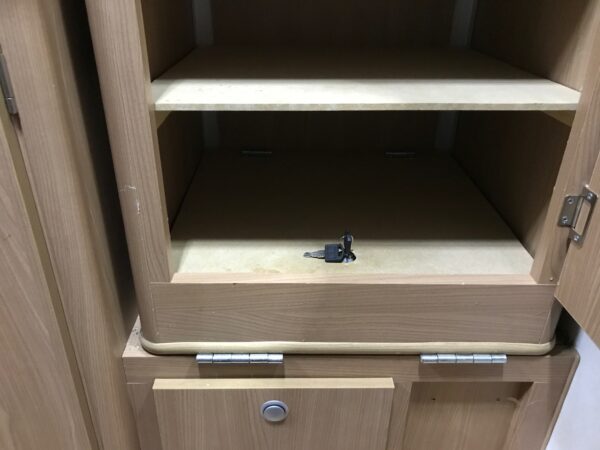 The baskets all go in without a problem: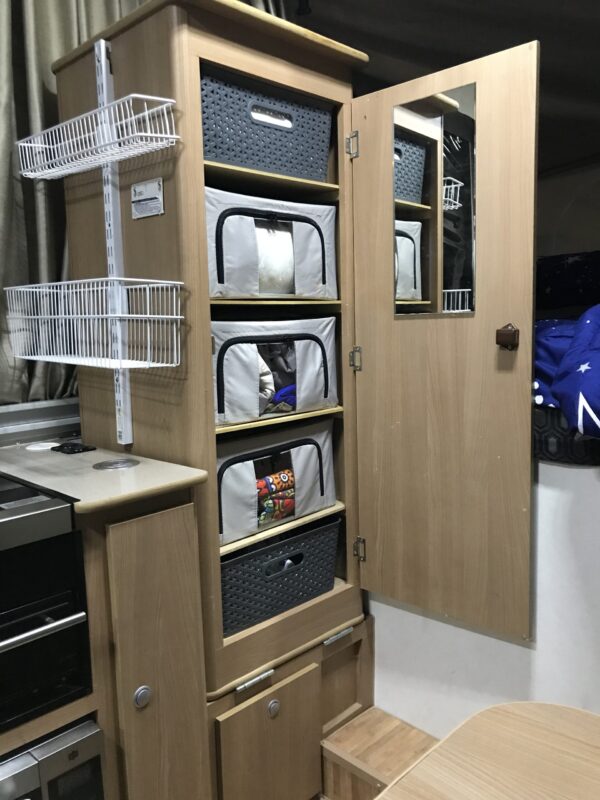 Summary: Lockable false bottom for our Jayco Swan's wardrobe
This was cheap and easy.
Sure it's not a Class A safe…
…but it's somewhere to hide the attractive-but-not-too-valuable items when we're out and about
Comment below if you have any questions. Otherwise:
This ISN'T one of the most popular modifications for a Jayco Camper Trailer… but you CAN find a list of the top 35 modifications here!