Disclosure: When you click on links to various merchants on this site and make a purchase, this can result in this site earning a commission. Affiliate programs and affiliations include, but are not limited to, the eBay Partner Network
With COVID-19 restrictions still in place in many states (and international travel still banned in many parts of the world) Australians from all over the country have been spending more time interstate at than ever before… and coastal destinations are often on the list.
This comes as no surpise though…
…especially considering Australia is home to thousands of stunning beaches with crystal clear waters and luscious ivory sands
If you're pining for a peaceful and relaxing time away from home sometime soon, then you're definitely in the right place…
…we're currently stuck in SA so it's making us look back.
Here's 5 of our top coastal destinations to visit in Australia:
1. Port Jackson (New South Wales)
Port Jackson consists of the waters of the Sydney Harbour, Middle Harbour and the Parramatta Rivers
[this makes it the ideal beachside destination if you want to explore sandy beaches keeping as close as possible to the city at the same time]
Sure we love remote camping… but Port Jackson is a great example of a place that's beautiful AND has lots to do:
The place attracts thousands of tourists and locals each year. It's a prime location for shopping, sight-seeing, arts, and more
A cruise is how I spent my 40th birthday while we were doing our lap of Australia:
[it's a well known destination for sailing in particular… check out the wide range of Iliad Catamarans for sale]
You can end your day with an amazing meal at one of the many restaurants around the Sydney Harbour Bridge…
…all while enjoying a spectacular view of the iconic Sydney Opera House
2. Wye River (Victoria)
If inner city adventures aren't really your cup of tea, the Wye River in Victoria just may be the perfect holiday destination for you:
Wye River is a tiny beach town with a population of less than 100
(yes, you read that right)
It's nestled along one of the most beautiful strips of the Great Ocean Road.
If you're in search of a beach escape that's far removed from the regular hustle and bustle of city life, Wye River is just about perfect.
With no shortage of sandy beaches, lush foliage and dozens of rockpools to explore, a trip to Wye River is the ultimate relaxation away from home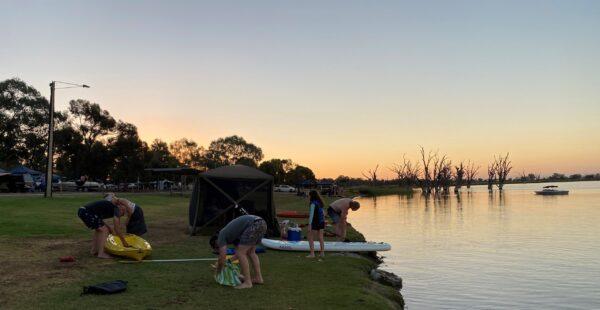 Don't forget to check out the Wye Beach Hotel which serves up their famous Fish Pakoras…
…followed by a sunset cocktail over at the Wye's Choice – Holiday Great Ocean Road!
3. Broome (Western Australia)
Situated in Western Australia's Kimberley region, Broome is a beach resort town that is world famous for its sunset camel rides.
Yup – camel rides.
Aside from camel rights into the sunset, Broome is also home to Cable Beach: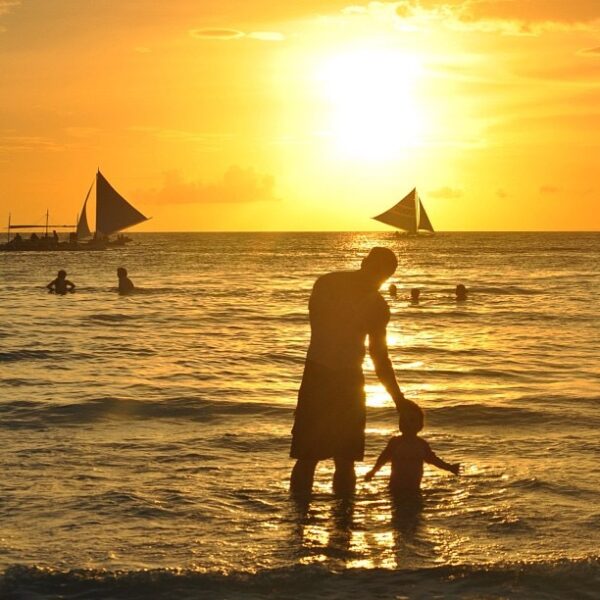 A 22km stretch of some of the whitest and cleanest sand you'll ever encounter in your life!
Broome is the ideal destination for anyone who's looking for some year-round sunshine, spectacular sunsets and days spent exploring one of Australia's most exotic and romantic towns.
It's just a bit harder to get to!
4. Port Macquarie (New South Wales)
Port Macquarie is one of those coastal destinations that simply has it all.
This is one place that you'll never find yourself feeling bored in:
It's home to 17 beaches, a Rainforest Centre, Wildlife Park and Nature Park
[it helps that our family lives around this neck of the woods too!]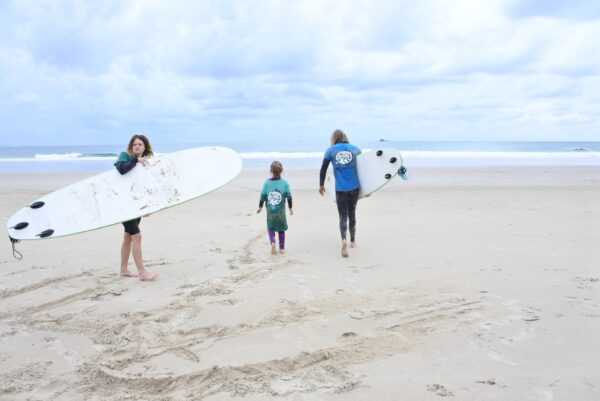 Port Macquarie is an ideal destination for anyone who enjoys water sports such as surfing or kayaking.
It's often a popular destination for families with children due to the sheer number of activities
Don't forget that Port Mac also has the highest koala population in the entire country and is home to the famous Koala Hospital
[you can help with the rescue and treatment of sick and injured koalas by adopting one of your own!]
5. Cape Tribulation (Queensland)
Last but not least, we have to talk about Cape Tribulation in Queensland
Full disclosure:
We didn't make it here on our recent lap… we went there pre-kids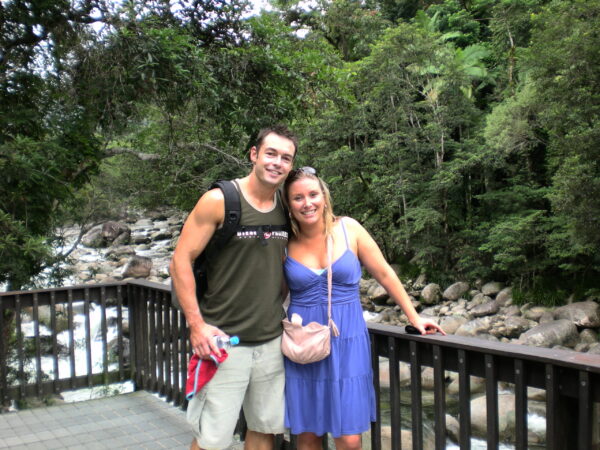 We still have some VERY fond memories of the place, and can't wait to get back.
Situated within Daintree National Park, Cape Tribulation is a picture perfect destination that offers a combination of both rainforest and beaches.
In fact, it is the only place in Australia that you will find a rainforest backdrop while you explore boardwalks, bird-watching and jungle zip-lining
[although I'm still very upset I didn't see a Cassowary in person!]
Cape Tribulation is also known as one of the most popular ecotourism destinations in the country, with Jungle Tours and Trekking that offers trips both into the jungle and sea.
It's perfect for families or even the solo traveler who is looking to spend a week in paradise…
Summary: Our Top 5 Coastal Destinations in Australia
And there you have it:
Our top 5 coastal destinations that you just have to visit in Australia
Comment below:
Do you have any other suggestions that we may have missed?
Let us know!