Disclosure: When you click on links to various merchants on this site and make a purchase, this can result in this site earning a commission. Affiliate programs and affiliations include, but are not limited to, the eBay Partner Network
Do you have a preschooler who loves all their toys?
Are you stressing about what to take ?
Do you have next to no storage space in your caravan? Know you have to cull the 'take' pile, but worry you'll leave a favourite behind?
We were in that position too. When we moved into our caravan for a week to prepare ourselves for our trip, our four year old, Elliot, had so many toys I seriously couldn't breathe.
Over time this number has reduced drastically, and he is thrilled with the few toys that he has. The toys sit in a tub at the end of his bed and are the first thing he pulls out whenever we arrive anywhere.  Every single one gets loads of use.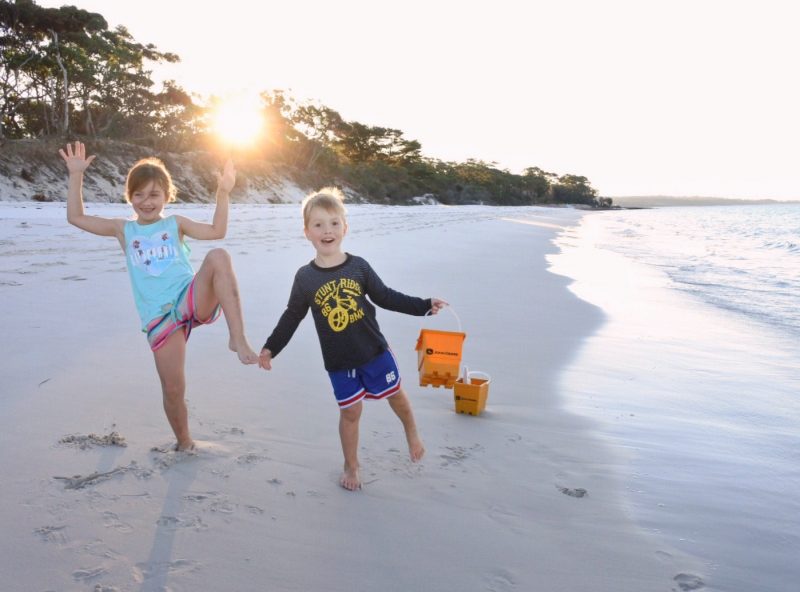 Here are the top 5 travel toys for preschoolers that we wouldn't be without!
Duplo
Duplo is so worth the space that it occupies and has been a long-time favourite in our house since pre-caravan days. The bag gets pulled out daily, and entertains all three kids.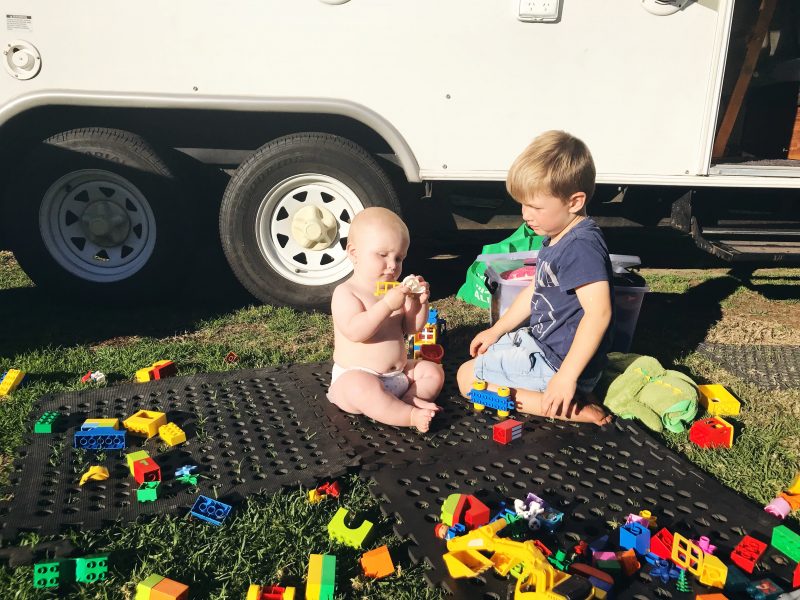 The bonus of Duplo is that it is SO BENEFICIAL to your preschoolers learning,  so can be considered part of your home-schooling curriculum! We love learning through play around here. The other bonus is that it draws a (quiet) crowd. We've often had a gang of kids sitting quietly playing out front of our van for hours.
His bike
If Elliot doesn't get his toys out as soon as we arrive, he's asking straight up if he can go bike riding. Like the dulplo, the bike is worth the space it occupies.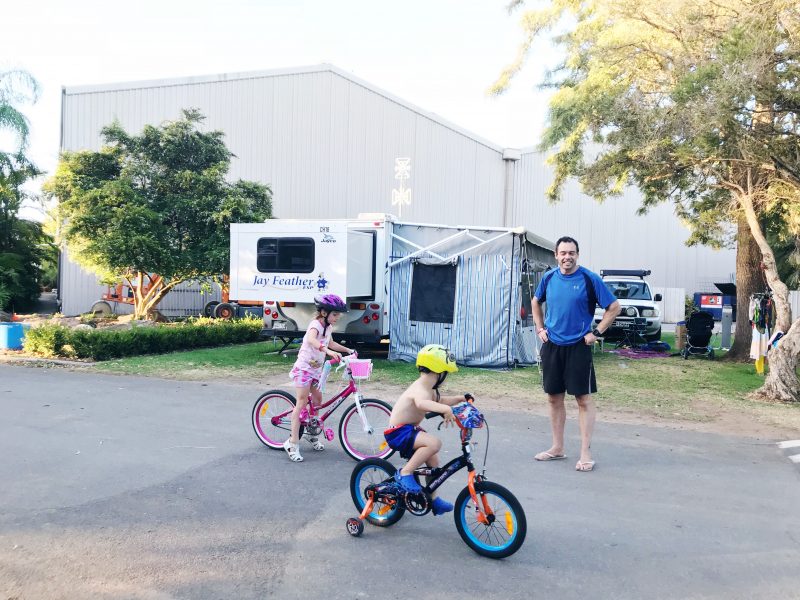 We carry it on the roof racks and Michael has figured out a way to twist the handlebars back horizontal so it sits flat on the roof. Elliot loves the freedom riding his bike around caravan parks gives him, and the mates he makes while doing so. Some people say they wish they had left them behind… not us!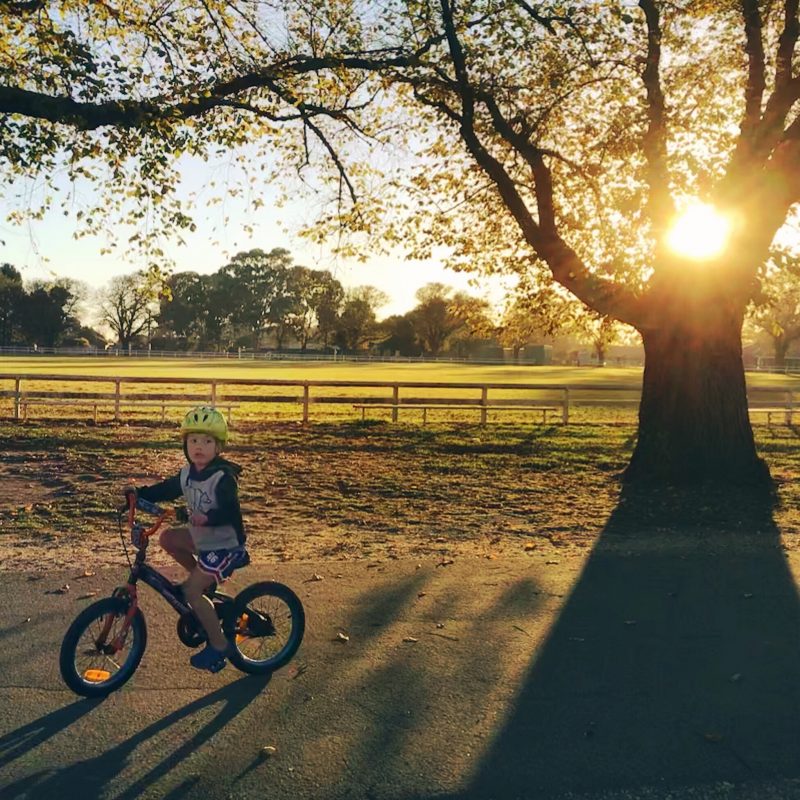 Hint: if it gets used lots pre-trip, this is a good indication it will during it. If your kids don't ride their bikes much before you go away, they most likely won't while you're travelling. Consider leaving them behind. If you decide you want bikes mid-trip, you can pick them up cheap on Marketplace, Gumtree or even brand new at Kmart.
Construction vehicles (dump truck, diggers etc)
While us grown-ups rate camp spots by how little dirt there is, Elliot is the opposite. A great camp site to him is a dirty or sandy one! If there's no grass, Elliot is thrilled …and then out come his diggers and dump trucks.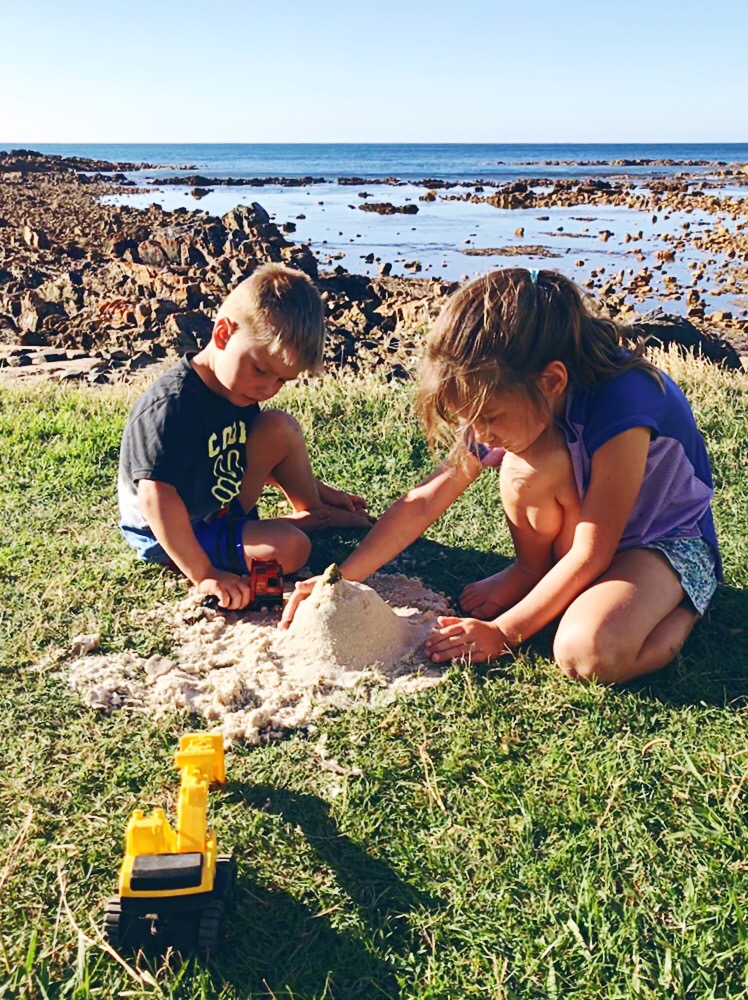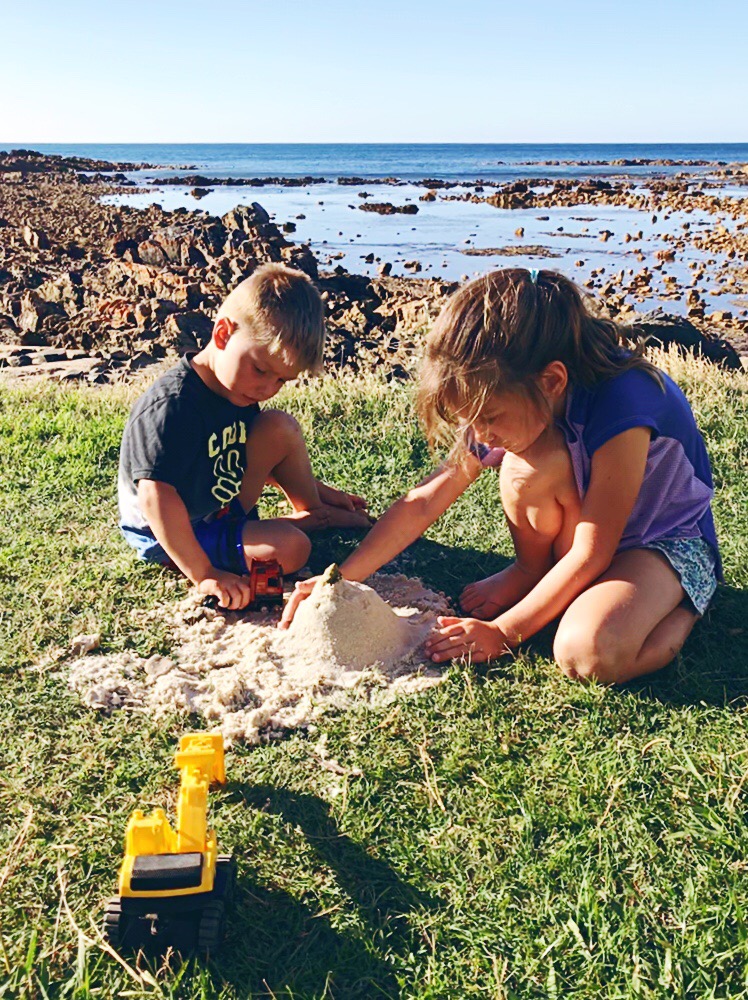 From the beach to the red outback dirt, these things have been played with everywhere. Our tip is to find something to store them in and never let them come into the caravan, for your own sanity. We like the plastic ones from places like BIG W and Kmart, and if we're travelling overseas we take these little mini diggers.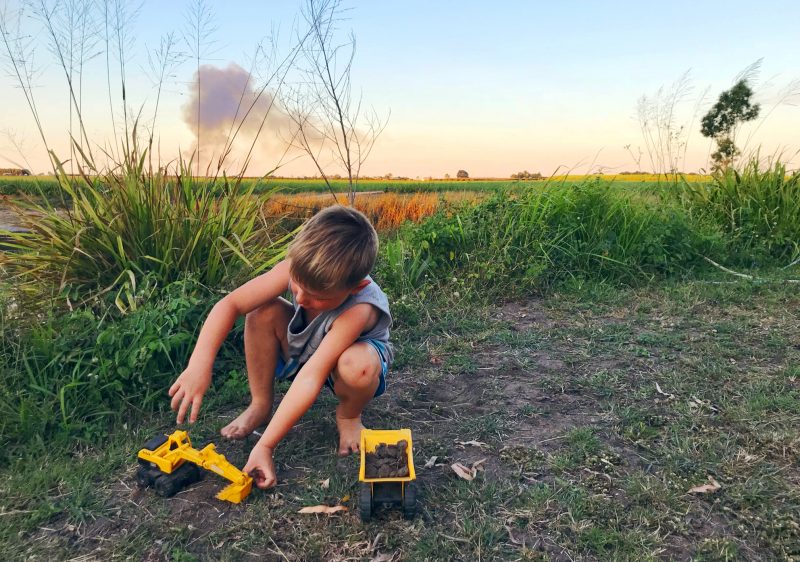 Bucket and spade
They're used to collect bugs, lizards, precious rocks, shells, build sandcastles, wash toy cars… the list is endless! They pretty much get carted everywhere by both children—even on hikes!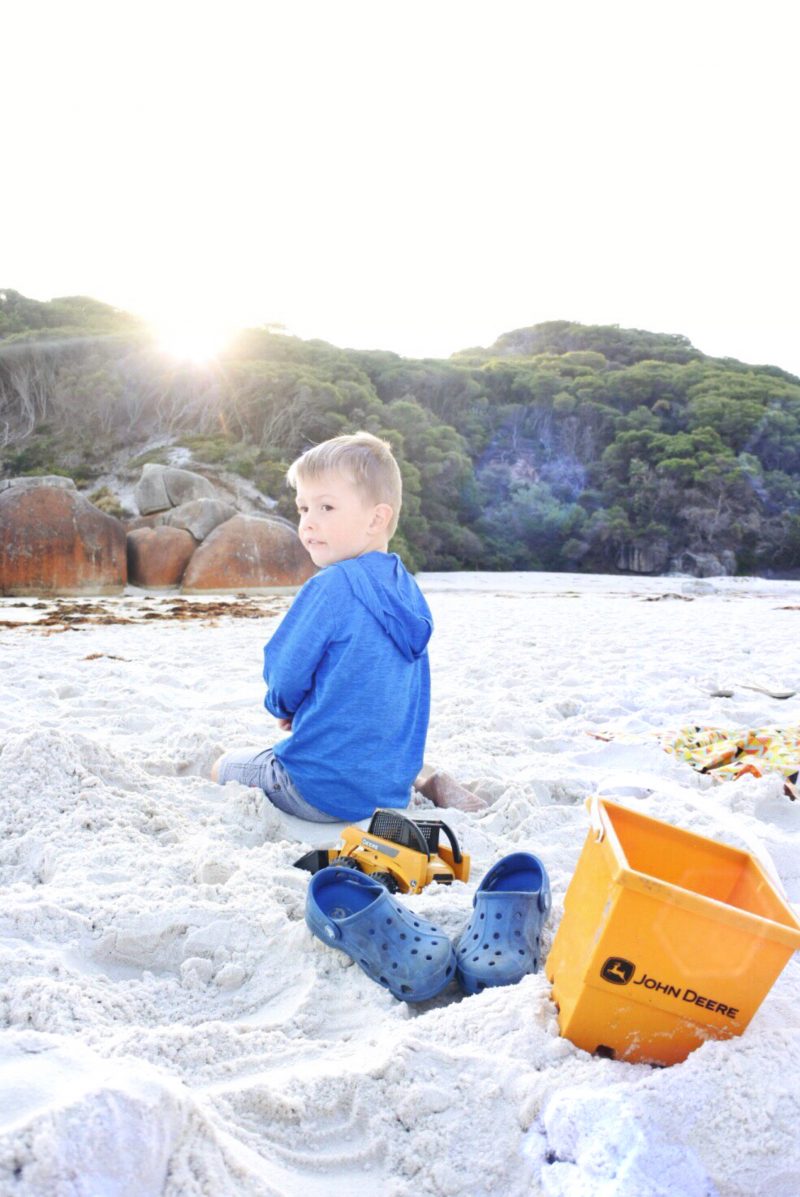 Make sure they're sturdy and good quality as they will get used lots.
Small backpack with  small toys
Up until only recently, everywhere Elliot went, his backpack of cars went. It was great because it meant he always had a source of entertainment on him.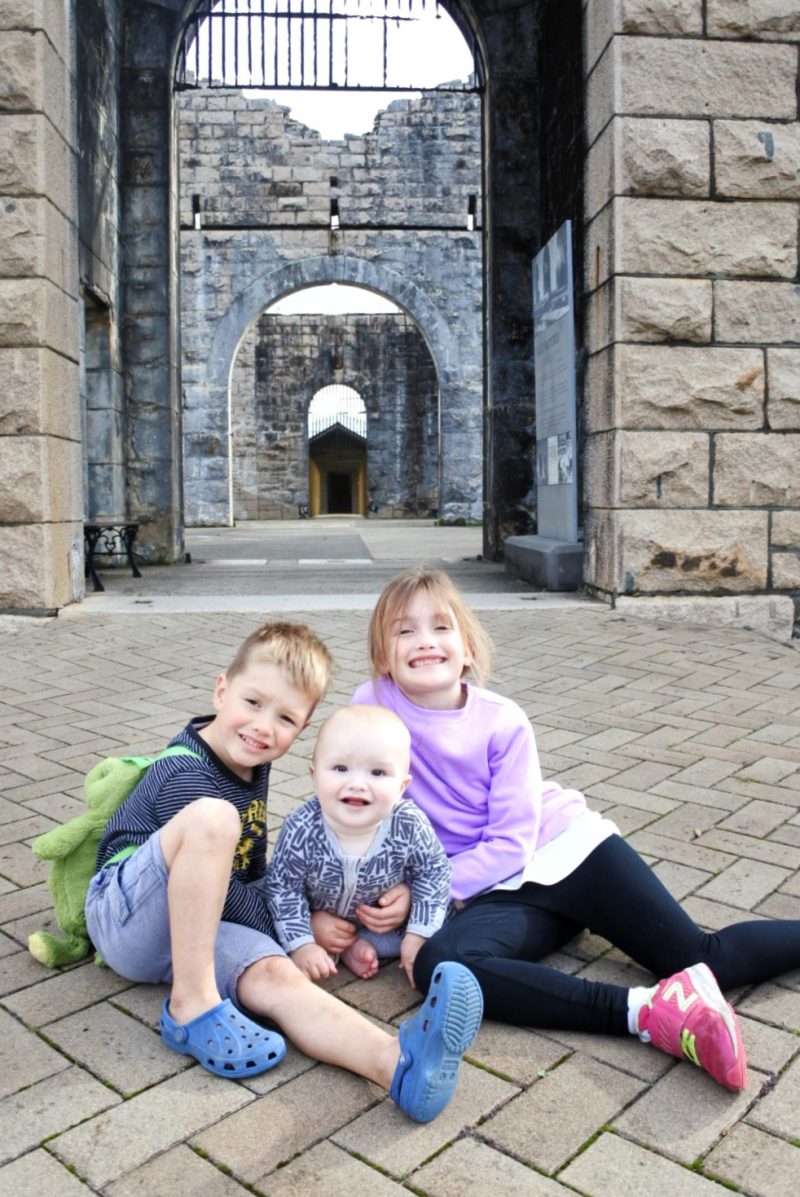 Dinner or lunches out, or long travel days such as the day sail to Tasmania were more relaxing thanks to his dinosaur backpack and matchbox cars! Again, like the duplo, they're a crowd puller too. Where ever we go Elliot has a bunch of kids that gather around to play with him and his cars. We buy them from op shops, or from the big chains when on sale as they also go missing easily!
Your kid isn't into matchbox cars? Consider what else they could easily transport in a backpack… small dolls, plastic animals, craft, beading, beanie babies… and let them carry it everywhere!
So, what did we regret bringing?
The travel toys for preschoolers that got dropped along the way? Yes. A scooter and a train set. Both occupying more real estate than they were worth based on their lack of use. They are now in a happier place!
And is there anything that we wish we'd brought?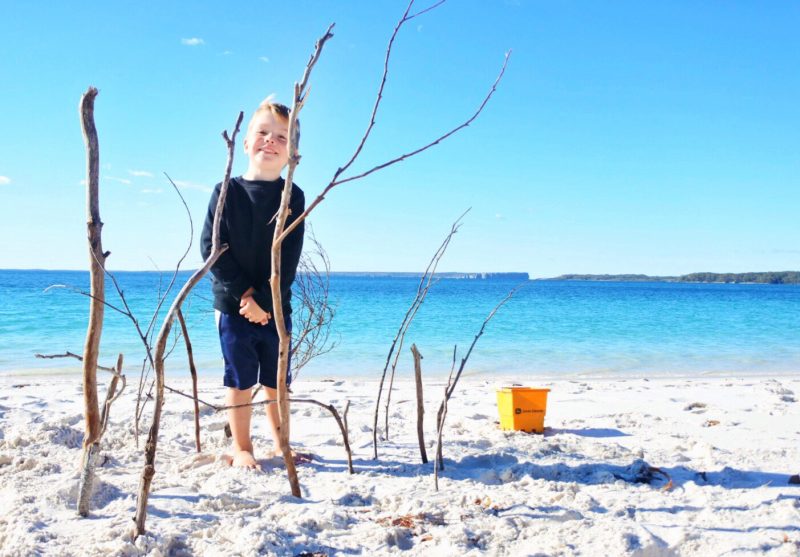 Nope, nothing. Not a thing. To be honest Elliot would be completely happy with a patch of sand or dirt and some sticks or shells. Throw in some other kids to hang out with and we have to beg him to come back to the caravan for meals. I'm sure that most other kids would be the same.
Have you thought about what travel toys for your preschooler you will take? Perhaps consider taking less than you first thought. We promise you won't need it all.