Disclosure: When you click on links to various merchants on this site and make a purchase, this can result in this site earning a commission. Affiliate programs and affiliations include, but are not limited to, the eBay Partner Network
Hands up if Waratah is on your Tassie itinerary? Hmm… don't feel bad. It wasn't on ours either! I will bet that you may have not even heard of this small, historic mining town?
Situated 45mins drive south of Burnie, Waratah has some quite distinctive features and was an unexpected highlight when we visited Tasmania earlier this year.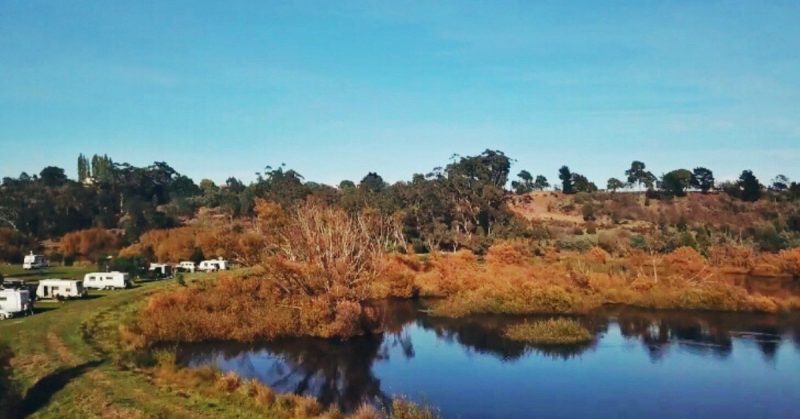 Here are the reasons why we loved it and think you will too.
It makes home-schooling easy
Hey kids, wow, this was Australia's largest tin mine! Let's check out info about that. Oh look, it was the first mining town in Tasmania… that's interesting! First town to have electric street lights in Australia—that's crazy! Let's visit the museum (which our kids begged to go in to), walk around the town and learn more! Gold star kids, you learned lots today. Well done Mum & Dad, you can take the rest of the day off!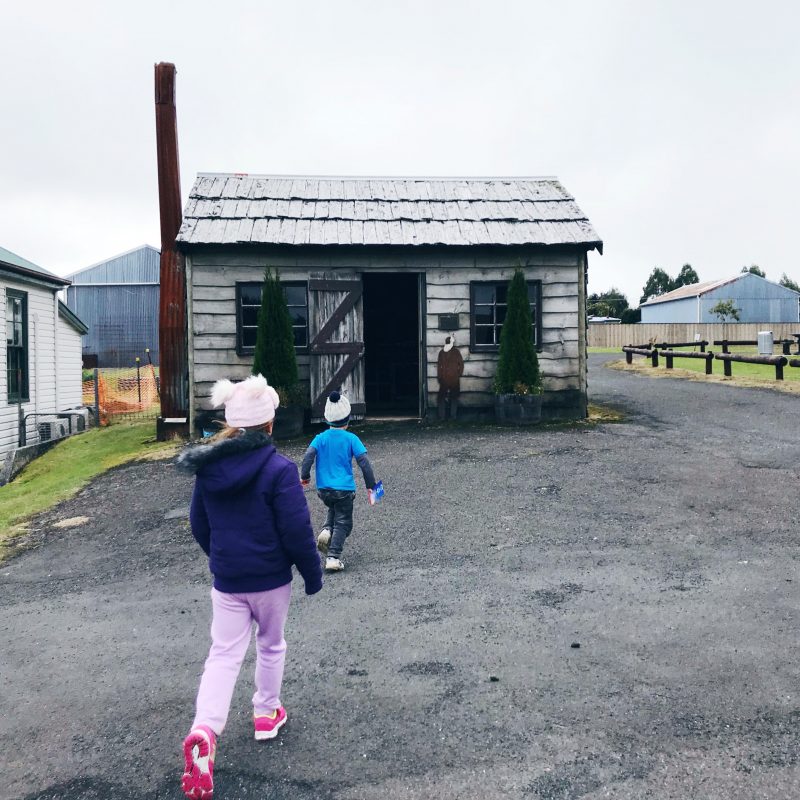 Our kids loved checking out the Philosophers Hut.
There is loads to do in Waratah itself
The township has a unique charm about it and if you take the time to look, you could fill in half a day checking it all out.
There's Philosopher's Hut, the Waratah Museum, the Kenworthy Stamper Mill, two playgrounds and don't miss the Waratah Waterfall right in the middle of town. That's right… a waterfall RIGHT in the middle of town! We have not seen that before. We also really enjoyed a stout and a pub meal at the Bischoff Hotel, overlooking the falls.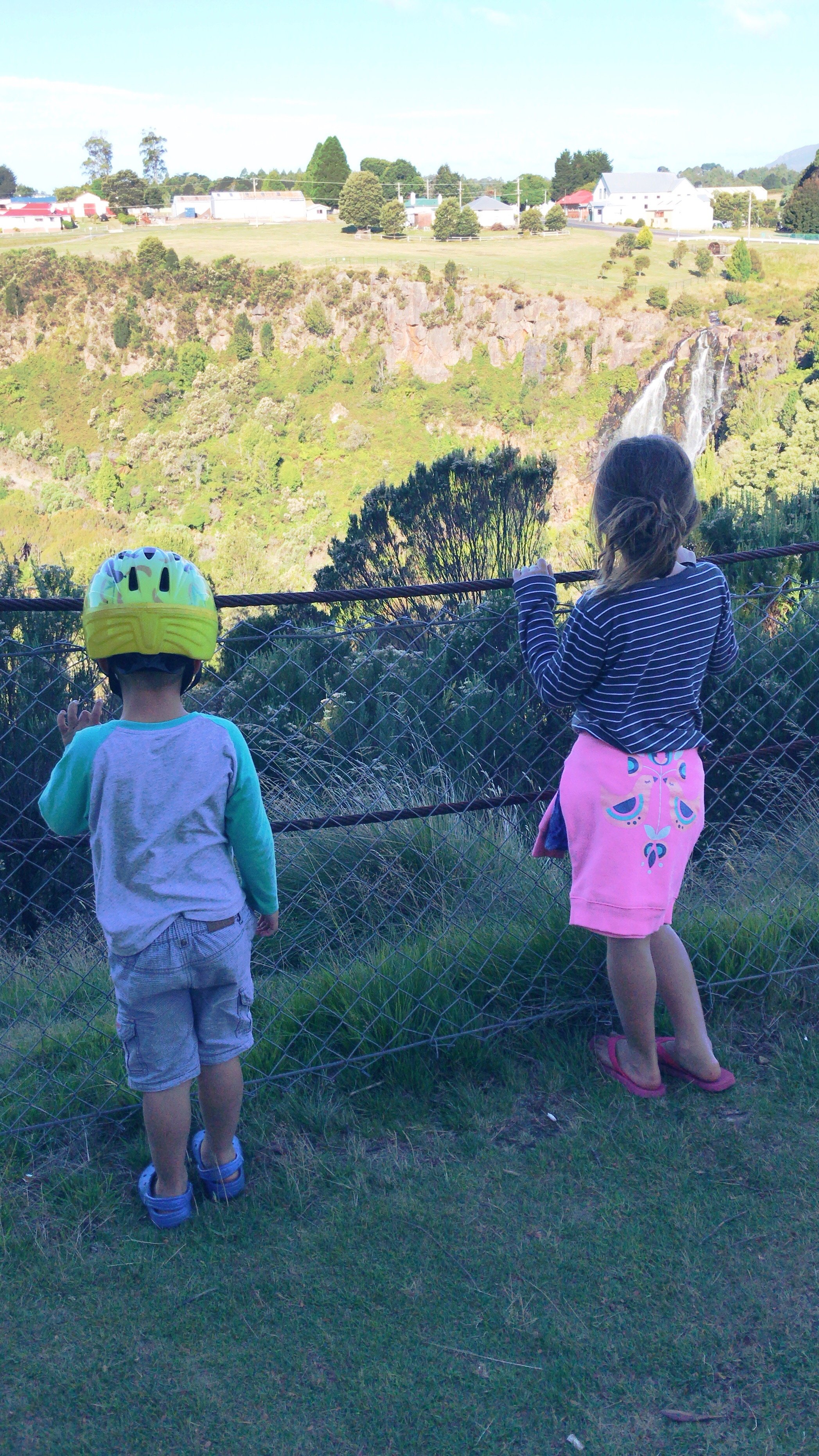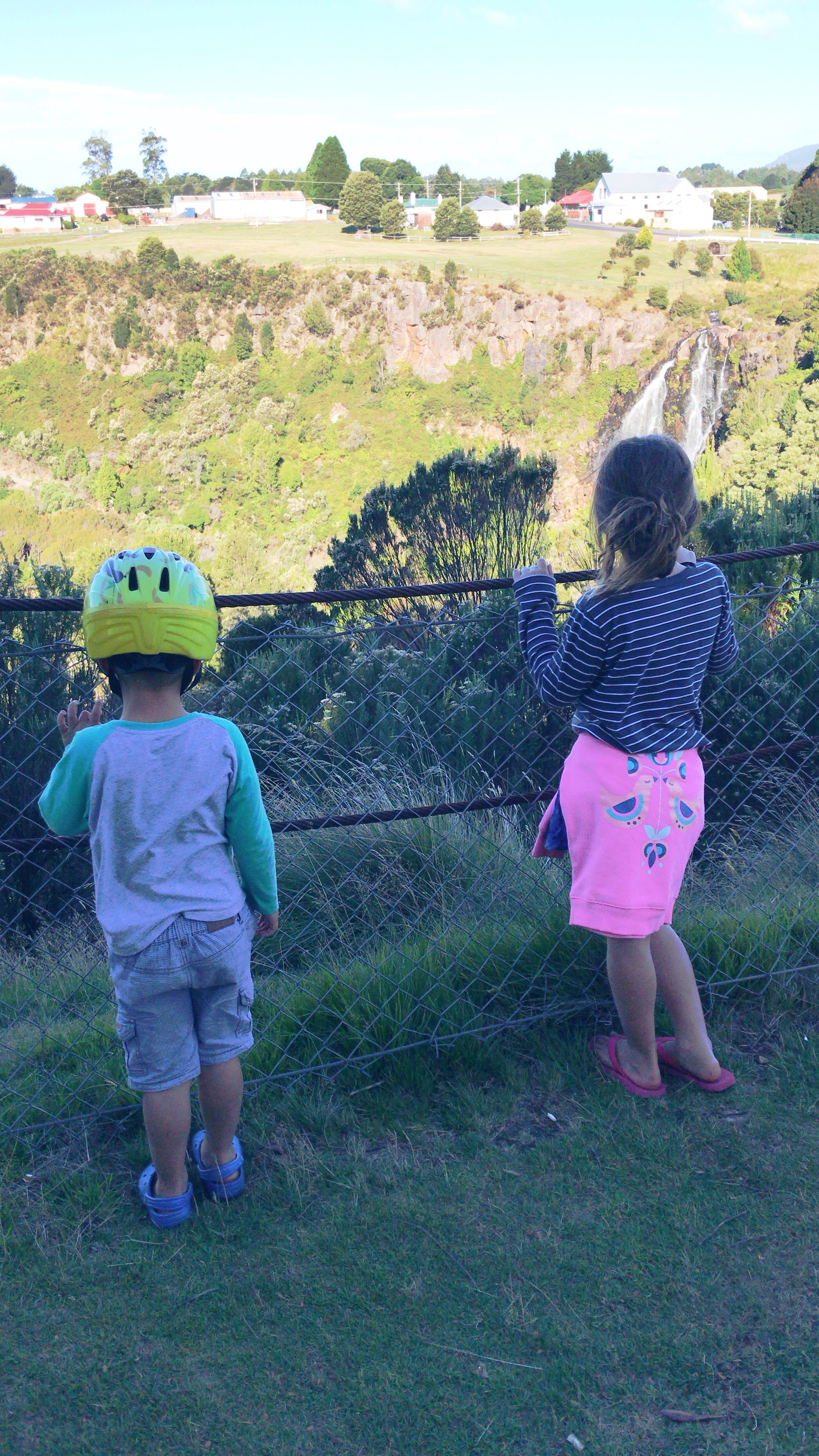 It is close to some amazing family friendly hikes
Our kids LOVED the Philosophers Falls walk, located about 10kms from the town. It's a relatively easy walk, although not pram friendly due to the 200 stairs to the viewing platform at the end. If you time it right, you will be lucky enough to see hundreds of varieties of fungi. This add to the magic of this walk through 'enchanted woods.
Also, nearby is the Magnet Road Track, which follows the Magnet Tramline to the old silver mine. We didn't get to do this one but think our kids would've loved it!
You can day trip from there to Cradle Mountain
Cradle Mountain is a 50-minute drive away, meaning you can easily leave your van and day trip in.  If you're considering where to stay in Waratah then…
The Waratah Camp Ground is great value for money (kids stay free!)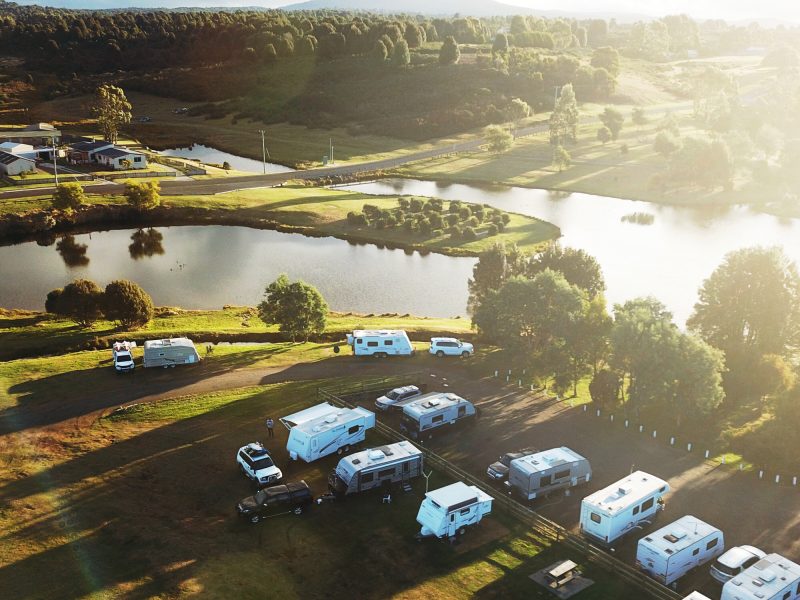 Sure, you CAN go and stay closer to Cradle Mountain and pay $50+ for an unpowered site. We however paid $28 for a site with power, water, bathroom facilities and a FREE washing machine! If that's not enough of a drawcard, it overlooks Waratah Lake where there are trout and even a resident platypus!
Tasmania is a state full of hidden gems, and Waratah is one such place. It is not somewhere we initially added to our itinerary, but we are glad we did at the last minute!
Have you considered Waratah as part of your Tasmanian itinerary?