Disclosure: When you click on links to various merchants on this site and make a purchase, this can result in this site earning a commission. Affiliate programs and affiliations include, but are not limited to, the eBay Partner Network
Oh Tasmania! You stole our hearts. Renowned for its beauty, produce, the vistas, the wildlife… and possibly the country's best free and low-cost camping. We loved our time in Tassie, and 6 months on we still rate the camping the best we've come across. Have you been? If not, you must!
Here is a countdown of our 5 favourite free (or low-cost) camps for you to favourite in WikiCamps.
5. Waratah Camping Ground, Waratah ($22 unpowered & use of facilities, $28 power, water & use of facilities, $6 unpowered, no facilities)
Admittedly, we chose to camp in Waratah purely because of its proximity to Cradle Mountain and because it's the gateway to the Tarkine wilderness of West Tassie. The historical mining township of Waratah and its unassuming low-cost council provided campground ended up being a highlight in itself!
There is loads to see and do in the area (check out Philosopher's Falls), FREE washing machines, nearby playground, views over the stunning Waratah Lake where you can fish for trout… or even spot a platypus!
4. Old Mac's Farm and Fishery, Launceston ($10/night, self-contained)
As you follow Google Maps to get to Old Mac's, and you're led through suburbia, you'd be forgiven for thinking that there is a mistake.
But trust Google Maps, and you will come across Old Mac's Farm. Cheap as chips at $10 per night (self-contained). Pick your spot, enjoy kayaking on the lake, feeding the farm animals and even a camper's breakfast at the onsite Stonesthrow Cafe. I KNOW!
It does close over winter months, so just check that out if you're travelling in off season. You're also bound to run into other travelling families there as it's a very popular place amongst the travelling family community.
3. Friendly Beaches, Freycinet (free camp)
Get in early for a site at this busy spot, popular due to its proximity to Wine Glass Bay. Do you like cute & fuzzy Australian animals? Then you will LOVE it here! We were greeted by a possum strolling down the road in broad daylight! The best spots are quite private and protected from the weather, so cross your fingers and your toes that one is available for you.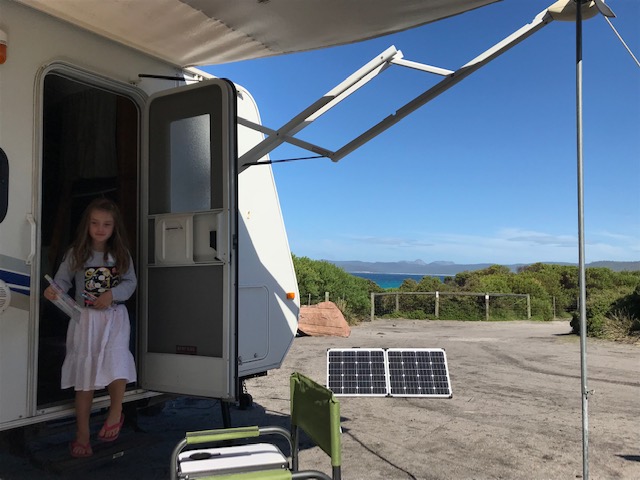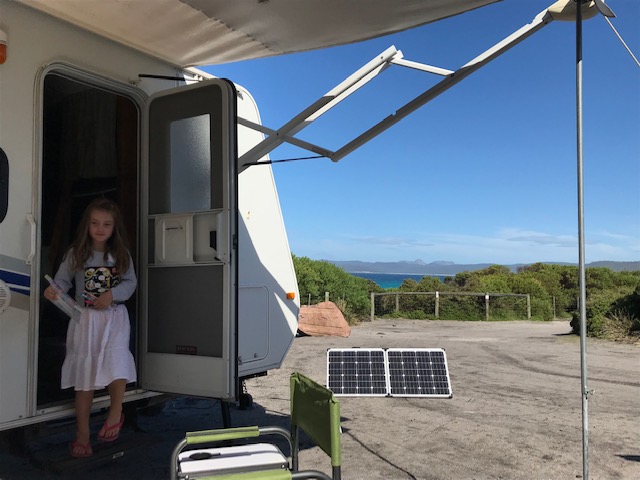 The beach here is rocky but beautiful. We spent many hours exploring the rockpools. There are toilets here, but it would be best to be self-contained.
2. Swimcart Beach, Bay of Fires (free camp)
We were torn as to whether Swimcart, or Boat Harbor were our all-time Tassie favourite. This camp is amazing… imagine parking your rig right up parallel to the beach, with nothing between you and the surf but sand dunes!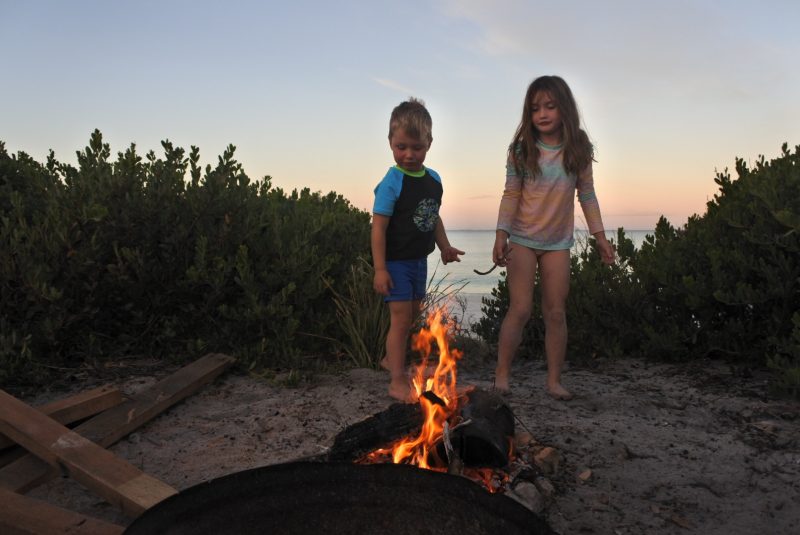 Imagine waking to views over Bay of Fires, and sleeping to the sound of waves crashing not too far from where you lie… We loved it here.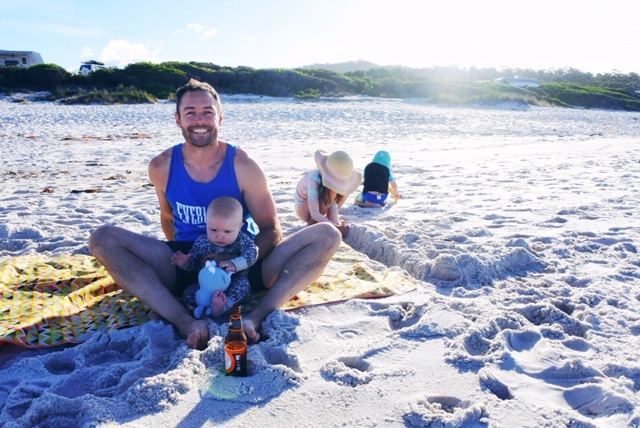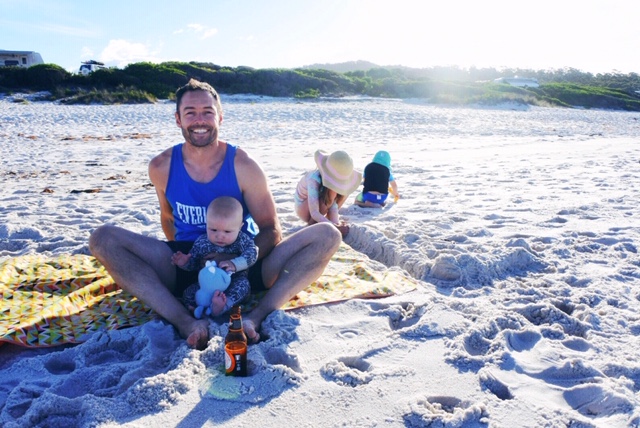 The only thing that stopped it being tied with NO.1 was the fact that the beach is too dangerous to swim in, thanks to rips, soft sand and a quick drop off. Never mind, it was still spectacular and better swimming beaches are nearby, as is St Helens should you need supplies.
1. Boat Harbour (free camp)
Boat Harbour is our idea of HEAVEN. There was something for every member of our family there… rock pools, pristine white sand beaches turquoise waters, a surf club that sold good meals, coffee icecream and BEER! Two playgrounds, free BBQs, proper toilets, (cold) showers. Need I go on?
Transport me back there NOW! All of these factors contributed to it ranking as our No.1 low-cost/free camp spot in Tasmania… and perhaps even in Australia!
Tasmania knows how to do a great free or low-cost camp! We are certain that there are many other great free and low-cost camps that we didn't get a chance to experience, and we are very keen to return one day. The spots we DID get to, however, blew our socks off!
Have you been to Tasmania? We'd love to hear what your favourites are!