Disclosure: When you click on links to various merchants on this site and make a purchase, this can result in this site earning a commission. Affiliate programs and affiliations include, but are not limited to, the eBay Partner Network
This article is to review the Kids Travel Journal that's made by Caravanning with Kids. When we hit the road with our 6 year old daughter, one of our biggest concerns was that she'd fall behind with her reading and writing. That, and she wouldn't remember our trip!
So we made sure a daily travel journal was part of the routine when we planned Chloe's homeschooling curriculum. It was a shambles! Asking a 6 year old to write on a blank piece of paper meant 1-2 sentences (if we were lucky). So then we made up a journal template to fill in. This worked well… on a page-by-page basis. The problem with this though?
We would be chasing down photocopiers at some pretty random places (hello Meningie and Sale!).
To this day, we still have random pieces of paper floating around the caravan. The idea of sticking these into a scrapbook seemed like a good idea at the time…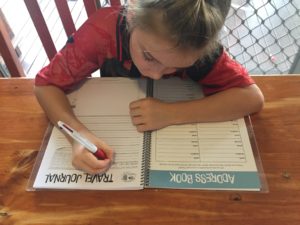 My Review: Here's My Thoughts and Opinions on the Caravanning With Kids Travel Journal…
We kept on hearing about the Caravanning with Kids Travel Journal. When we ran out of our own travel journal pages (again) it seemed like the right time to spend a few dollars and get something that was designed for the job.
I asked Mr. Google for kids travel journals, and nothing better turned up. I figured that since that since we were actually caravaning with kids and needed a travel journal, this one seemed fitting.
This isn't just a travel journal. Miss 7 also likes some of the other features…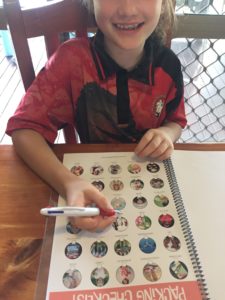 What's Included In the Caravanning With Kids Travel Journal?
I was surprised at how much was included when we opened the Kids Travel Journal. It includes:
Journal pages (obviously)
A packing checklist. Chloe loved this even though we're already travelling!
An address book. Perfect for keeping in touch with new friends made on the road
Colouring-in pages and puzzles. A nice little reward after doing the writing
A plastic cover. Perfect to protect it as it's spiral bound, but also good to hold tickets etc until they're glued in
It came with a 4-pen too (click here to see if that's still included)
So far it's been handy at keeping everything together. We no longer have to worry about glue and random pieces of paper being all over the place.
Caravanning With Kids Travel Journal Pros & Cons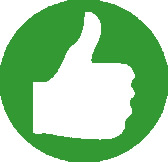 For something as simple as a kids travel journal, there's actually quite a few things I like about it (it's what made me write this I guess!). So what's good about it?
I really like how it's not just a Kids Travel Journal, but it has the things like the address book and activities
It's really well made with a thick cardboard cover and it feels like the wire spiral-binding won't fall apart with kids' wear-and-tear.
When you run out of the colouring-in and puzzles, you can download them from the CWK website
The set-up of the travel journal pages are GOOD with the prompts for day, date, location, and drawing… but…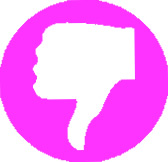 To be honest I didn't really find any faults with the Caravanning With Kids Travel Journal but here's a couple of things I would of really liked included:
In the address book it would have been good to have a space for Facebook Travel Page names (especially since pretty much every family we've met on the road has one)
I might be fussy but it would have been good to have some questions to answer on the travel journal pages (what did we do, favourite thing, one thing I learned, etc)
Other than that, the CWK Kids Travel Journal was a good buy and we're really happy with it.
Check Out the Caravanning With Kids Travel Journal Being Used
Chloe's first entry in the Kids Travel Journal. We gave her a few prompts about topics to write about. What we did, favourite thing for the day, and one thing she learned. But,  it was still easier than getting her to write in the single pieces of paper that then go into a scrapbook.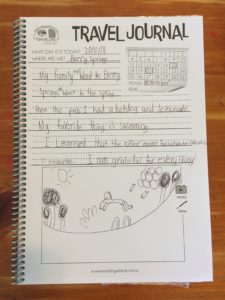 Already we're glad we bought this… no pieces of paper flying around. No glue sticks. No glue on the table.
Caravanning With Kids Travel Journal Price: When You Compare it to Photocopying…
At $24.95 (or $42 for a 2 pack) it comes pretty close to what we've paid for photocopying. When this one comes close to running out, we'll be buying another.
It's funny, I initially thought it'd be cheaper to just do our own. In the end, buying a travel journal worked out cheaper. Crazy.
Conclusion: Very Happy with the Caravanning With Kids Travel Journal
Overall, we're really impressed with the Caravanning With Kids Travel Journal. It's helped Chloe do her daily writing task with less fuss, which means we have more opportunities to help her develop her spelling and grammar. And, because it's all in one spot, she'll have something to look back on and remember our trip.
I highly recommend this journal if you're travelling with kids.
Click here if you would like to purchase one
Well, thanks for reading this Caravanning With Kids Travel Journal review. I hope it answered any questions you might have but if you do have any questions please do feel free to leave me a comment below.
This article may contain affiliate links, where we may earn commission a small amount of commission at no cost to you.