Disclosure: When you click on links to various merchants on this site and make a purchase, this can result in this site earning a commission. Affiliate programs and affiliations include, but are not limited to, the eBay Partner Network
Here's 6 things to check if the door won't close properly on your Jayco camper trailer.
We'll cover:
What to look out for. Why it causes a problem. And, how to fix it.
Let's get started:
1. Make sure your camper is level
When you set up a Jayco camper trailer it's more important to make sure you're level than it is with a standard caravan:
This is because if your camper isn't level then the roof will lean over to one side.
This can mean:
Sideways force on the lifting arms, and
The door not closing properly
(this is in addition to issues related to your sink not draining and the 3-way fridge not working efficiently)
Read: 3-Way Fridge: Jayco Camper Trailer Hints, Tips and FAQs 
But here's the thing:
You need to make sure that you're level before you set up the rest of your Jayco camper trailer
(that's why one of these $5 T Spirit levels here off eBay are an absolute bargain)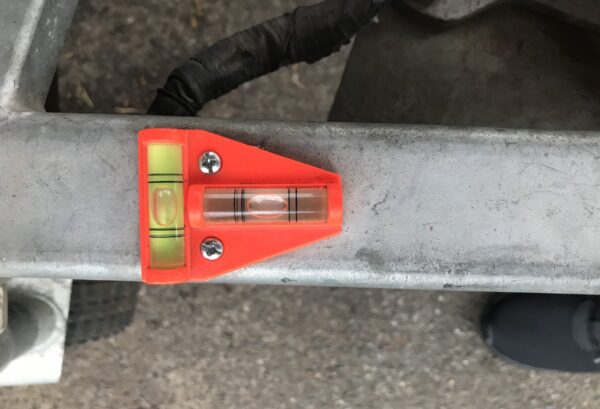 Otherwise, if you use the stabiliser legs to level your camper then you are likely to run into the next problem…
2. Check that your stabiliser legs aren't taking any of your camper's weight
If the stabiliser legs are wound down too tight this pushes the camper up at either end:
This can cause it to bow slightly in the middle and stop your door from closing properly
(as well as break your stabiliser legs)
There's usually 2 main causes for this problem:
The jockey wheel sinking into soft ground overnight, or
Using the stabilisers as levellers
Stabilisers are for stabilising, not levelling
(that's what levelling ramps and your jockey wheel are for)
3. Set-up the awning so that it's not pulling the roof sideways
When you set up an awning it can pull the roof of a Jayco camper trailer sideways.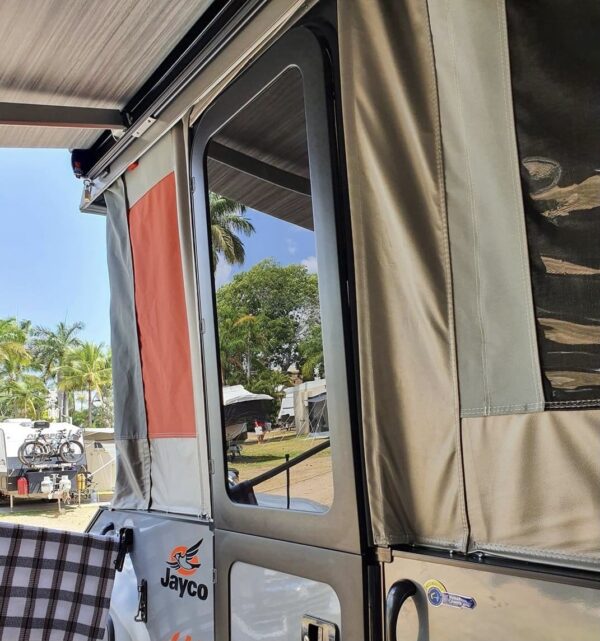 This can be the cause of the door not closing properly
(and it can be made worse if the guy ropes are pulling out at an angle)
Some things that can help here:
Don't pull the awning out too far when you're setting it up
Aim the guy ropes down rather than out
Counterbalance the tension with guy ropes on the other side
The best options are to replace the lifting arm bolts with some M6 eyebolts from Bunnings…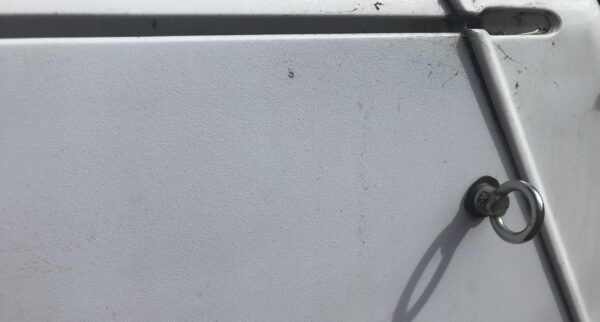 …and use a kitchen side privacy shade screen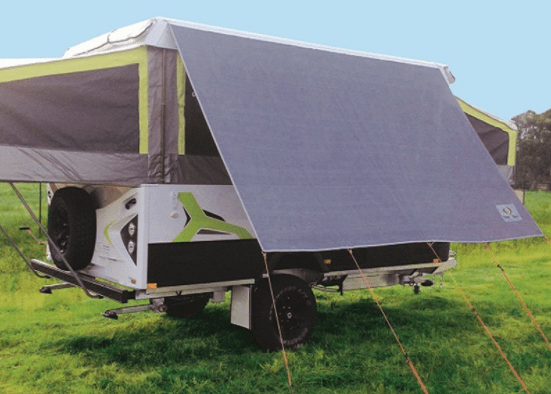 We have one of these Coast Privacy Screens that are available here on eBay
4. Counterbalance the weight of your rooftop accessories
The weight of the awning can pull the roof over to one side even if it isn't set-up AND if your camper is level
(this is made worse on our Jayco Swan because our solar panel is on the same side as our awning)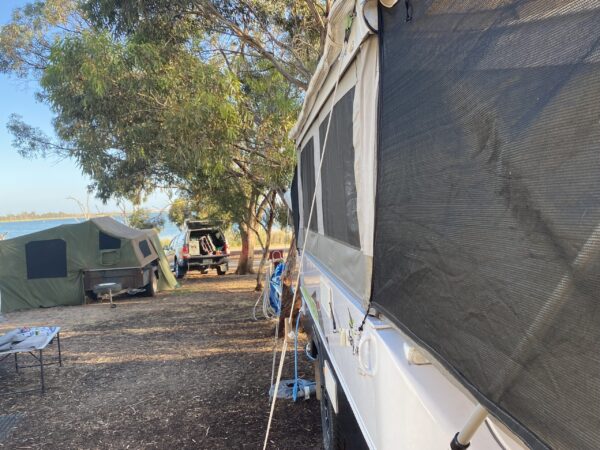 So if your roof is still leaning to one side the easy fix is still using the guy ropes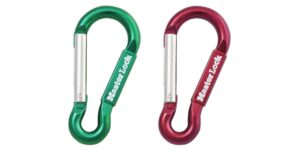 [I use some cheap clipgates like these from Bunnings so that it's easy to attach them if needed after I've already set up]
5. Ensure the latch between the upper and lower sections of the door is tight
This one's particularly relevant if there's a gap at the top of the door:
The latch that joins the upper and lower sections of the door is adjustable… it might just need a couple of turns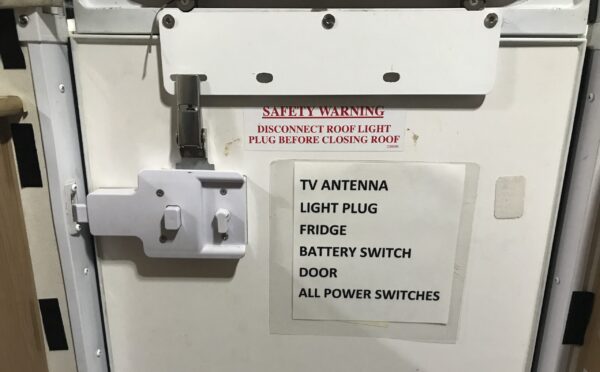 (after you've checked that everything else is level and straight)
6. Check that your hinges haven't pulled through the door jamb
The screws that go into the back of the hinges have a tendency to pull through the plastic door jamb:
This means that when they fold up they aren't flush and the door won't close properly
We recently had this problem with the bottom hinge of the door on our Jayco Swan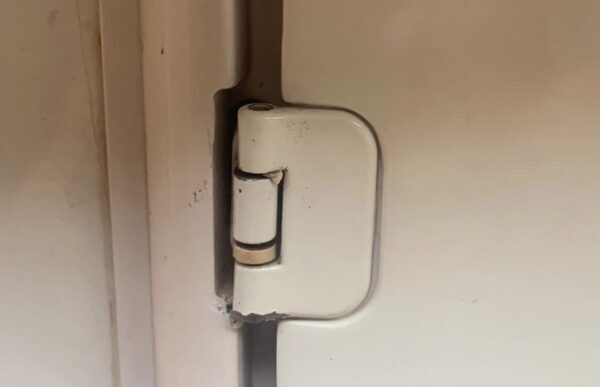 (it's what prompted me to write this article!)
Unfortunately this one takes a little more work to fix:
I had to take the door off, remove the doorjamb, reinforce the screws with some countersunk washers, and then put it all back together again
Here's how we did that as our 'camping emergency' fix… plus the more permanent solution
Read: How To Fix Door Hinges On Jayco Camper Trailer [Pulled Through Door Trim] 
Summary: 6 things to check if your Jayco camper trailer's door won't close properly
Here we've listed several possible reasons why your door won't close properly on your Jayco camper trailer.
Comment below if there's any we've missed?
Otherwise you might like this article: