Disclosure: When you click on links to various merchants on this site and make a purchase, this can result in this site earning a commission. Affiliate programs and affiliations include, but are not limited to, the eBay Partner Network
Here how I removed the centre pillar from the entrance cupboard in our Jayco Swan.
It's a pretty simple job that gives 2 big benefits:
Not only does it make the dinette cupboard more usable…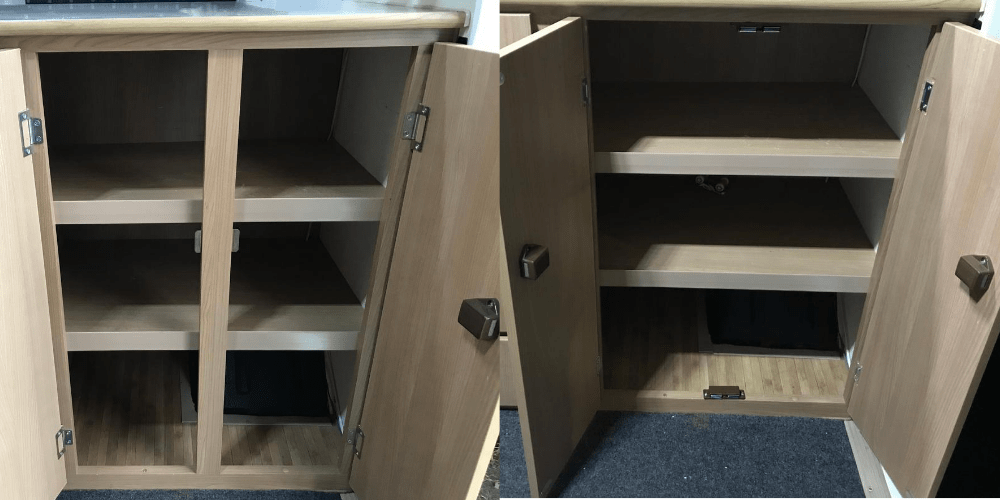 …it means you don't have to rely on those dodgy Jayco door latches
(I completely understand why this made it onto the list of the 35 Most Popular Modifications For Jayco Camper Trailers)
Here's how I did it:
1. Parts and tools needed
The only tools I used for this modification were a:
Cordless drill, and a
Phillips head screwdriver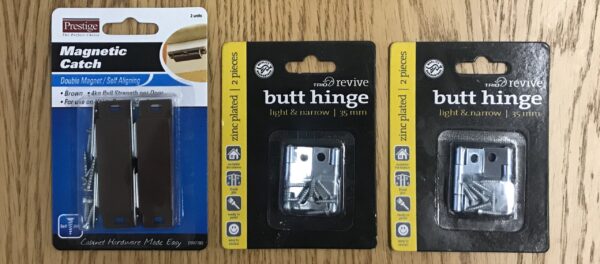 Parts I bought were:
2 x 4 kg magnetic door catches
4 x 35mm butt hinges
I needed to replace the hinges because the existing ones are the type that fold back onto themselves (to become hidden) when the door is closed: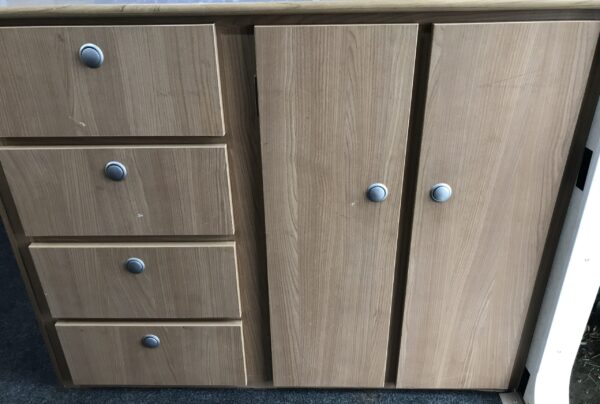 They are offset from each other so the cupboard wouldn't sit flat if you screwed them back on when they're extended: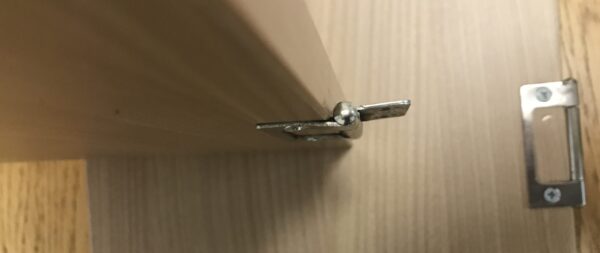 2. Unscrew the centre pillar
The centre pillar is held in with four screws that come in from behind, through the end of the pillar, and into the horizontal beams.
This is the view from inside and behind the centre pillar: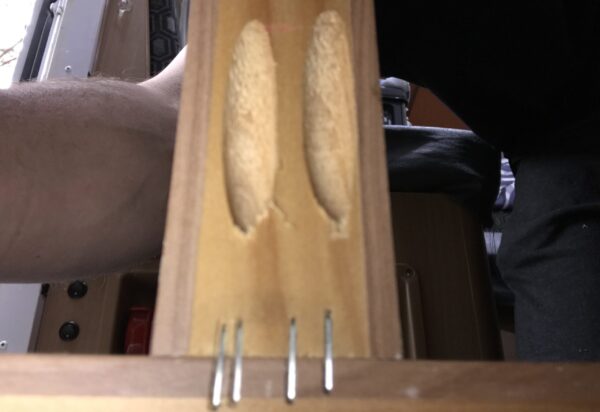 (once the screws are undone it's easy to remove because the staples just pop out)
I sat on the cupboard so I could be sure it was structurally sound:
It's still strong.
3. Remove the doors and replace the hinges
Here you can see that the replacement butt hinges are flat when they're folded out: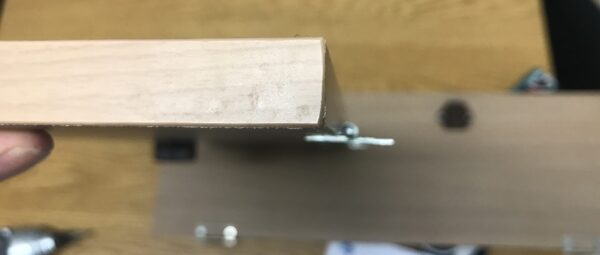 4. Fit the magnetic door catches
One packet had two sets…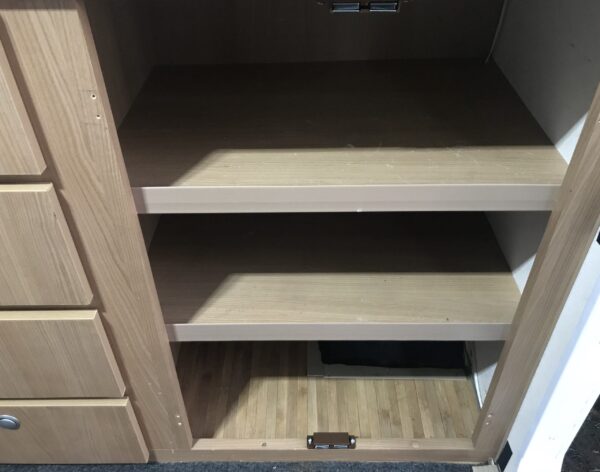 …so I screwed in a set on both the top and bottom
5. Hang the doors back on the cupboard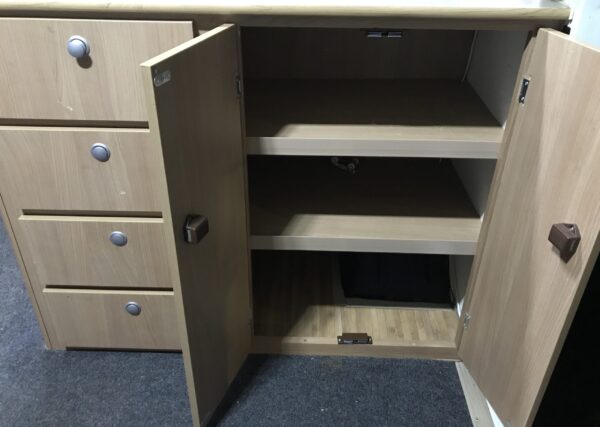 Hang the doors back on so that:
There's no gap between the doors, and
The hinges are now visible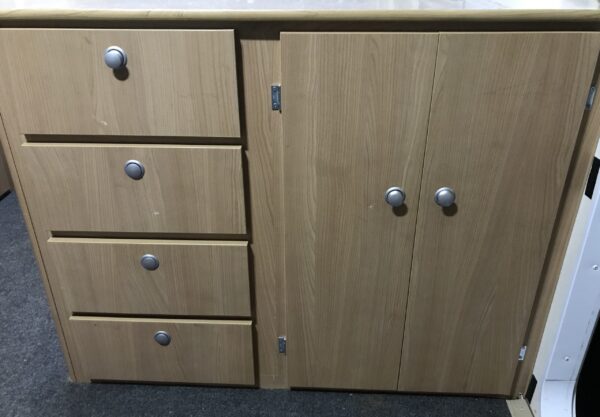 Done.
Summary: Removing the centre pillar in the entrance cupboard in a Jayco Swan
Removing the centre pillar from the dinette cupboard is a simple job…
…but it makes a massive difference to how you can use the space in the cupboard.
Now, my job is to buy some baskets that fit in there neatly so it's even easier to get things in and out
(and continue working through the rest of the list of the most popular modifications for a Jayco camper trailer)