Disclosure: When you click on links to various merchants on this site and make a purchase, this can result in this site earning a commission. Affiliate programs and affiliations include, but are not limited to, the eBay Partner Network
We NEVER expected that one of our favourite holiday parks would be found in Alice Springs! But it was!
BIG4 Macdonnell Range was AWESOME! And to think I was dead against staying there!!!
"Nope, not staying at BIG4 Macdonnell Range in Alice" I said initially. "It's got water slides and bouncy pillows. The problem with those parks is the kids have TOO much fun and never want to leave the park to explore the area. We didn't come to Alice Springs to see the inside of a Caravan Park!!!"
These were words I spoke prior to arriving in Alice Springs, in regards to the BIG4 with cracker reviews that I'd seen both on Wikicamps and also heard about via word of mouth.
School holidays = mayhem = everywhere booked out = BIG4 being the only park that bent over backwards to fit us in. After a long day of driving, we were so grateful.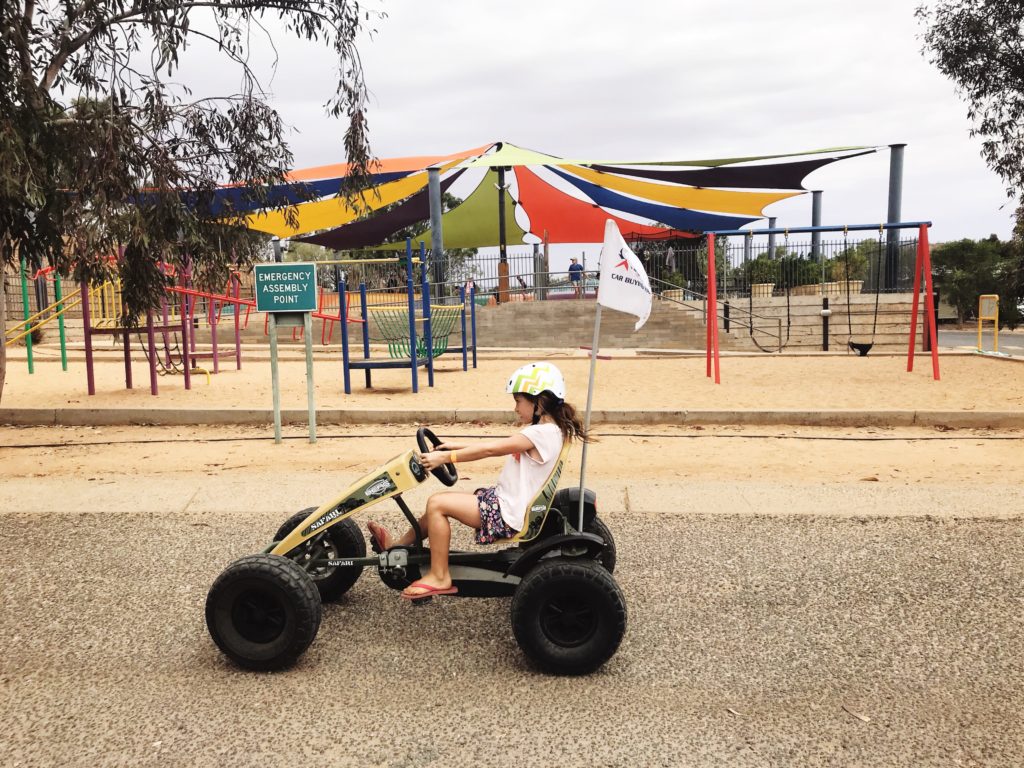 And guess what. We all loved it… we loved it so much we returned a week later when we came back from Alice after Uluru and Kings Canyon.
And no, we barely got to explore Alice Springs. But the kids had a great time at the park! 😂We needed a few down days anyway, after a busy week with loads of either car travel or hiking!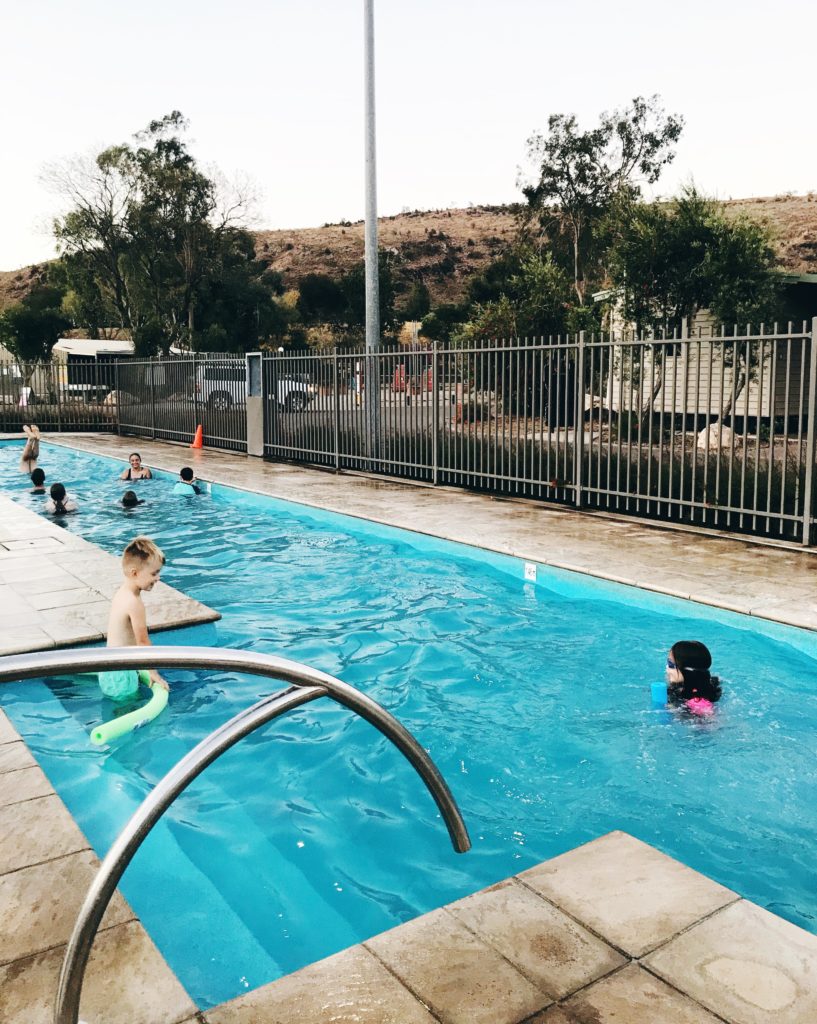 If you're looking for a caravan park that ticks the following boxes, then BIG4 Macdonnell Range is for you:
✅ Mix of grassed, slabbed or en-suite sites.
✅ Heated pools & waterslide.
✅ Clean facilities.
✅ Multiple bouncy pillows for different age groups.
✅ FREE Organised activities, such as Star Talks, Cultural Shows & info sessions on towing weights!
✅ FREE Sunday pancake breakfast (which was bonkers during school holidays).
✅ An on-site fuel bowser with reasonably priced fuel.
✅ The most friendly and attentive groundsmen we've come across in our travels. In fact all the staff were great! So refreshing after Uluru which had the worst we've seen!
✅ Other fun stuff, like go-kart hire and a games room.
There are always concerns raised about the amount of things that get stolen in Alice Springs. We of course locked everything up, but felt completely safe when we were there.
We really loved it, and would go as far as to say it's one of the best run parks we've come across in our travels.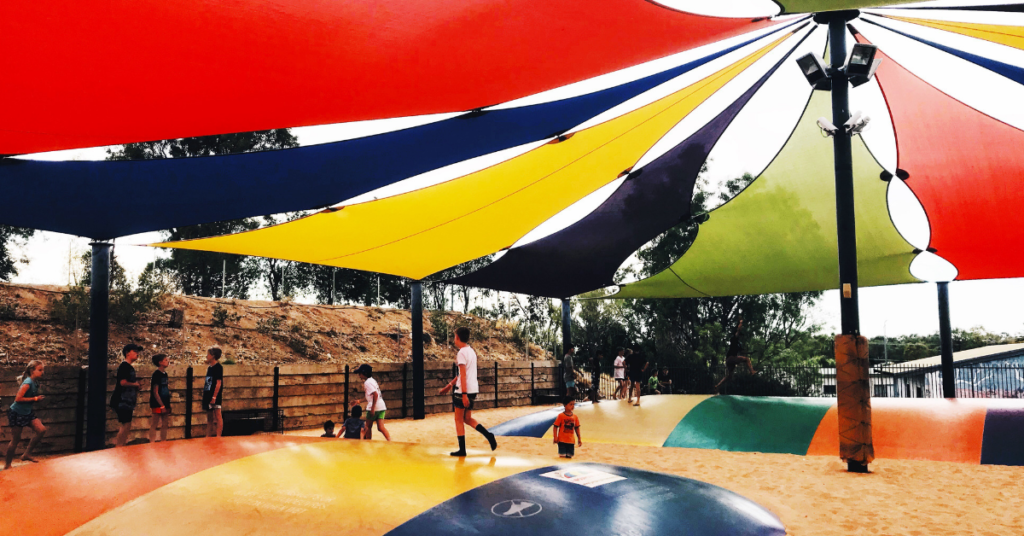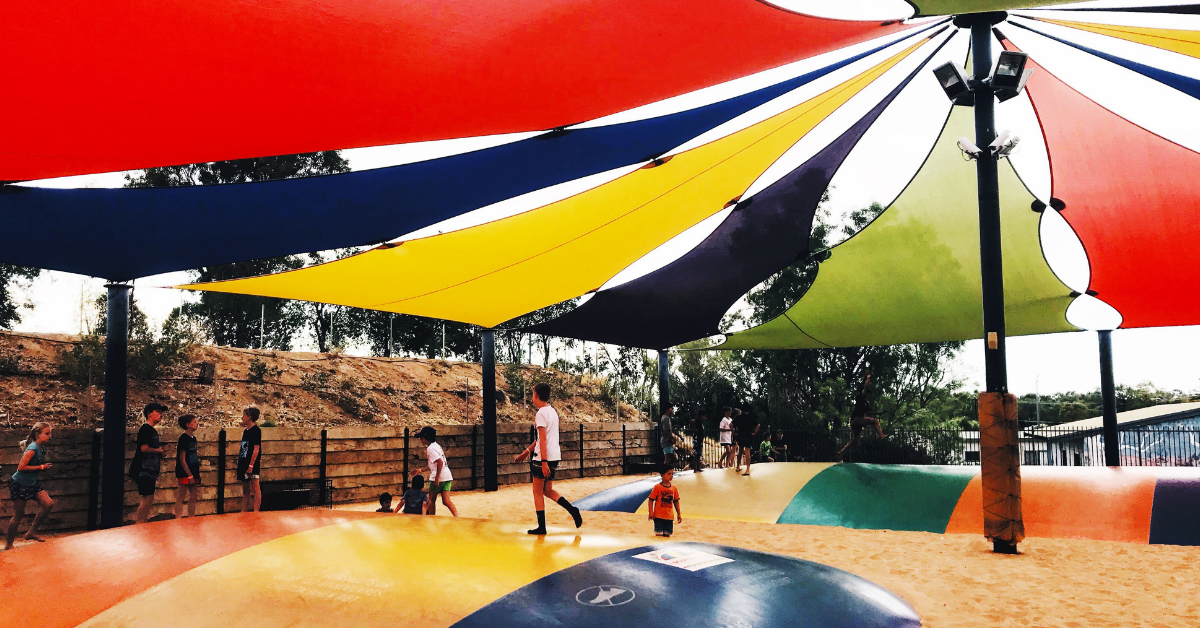 BIG4 Macdonnell Range Holiday Park is the perfect place to both unwind after long days driving and also as a base to get out and explore. Put it on your list for your trip to the red centre.
Heading to the Red Centre? Make sure you check out our other posts!
8 Tips To Help You Plan Your Trip To King's Canyon