Disclosure: When you click on links to various merchants on this site and make a purchase, this can result in this site earning a commission. Affiliate programs and affiliations include, but are not limited to, the eBay Partner Network
Here's 7 tips to quieten your diesel heater fuel pump noise. 
These are things that will reduce the ticking sound…
…and reduce the amount of noise that can be heard from both inside AND outside your caravan or camper.
Let's get started:
1. Avoid mounting the fuel pump on a hollow part of the chassis
Where you mount the fuel pump can have a BIG impact on the ticking noise:
Where you mount your fuel pump can either dampen the noise OR create an echo which can make the sound louder.
So if you haven't installed your diesel heater yet it's worth taking some time to think about your fuel pump placement.
But if you've already done your installation (and can't easily relocate it) then here's some post-installation ideas…
2. Add a rubber stopper under the fuel pump mounting clip
Putting in a rubber stopper dampens the noise that's transmitted from the fuel pump to wherever it's mounted.
Now you could buy one of these Diesel Air Heater Fuel Pump Silent Mount Kits from eBay…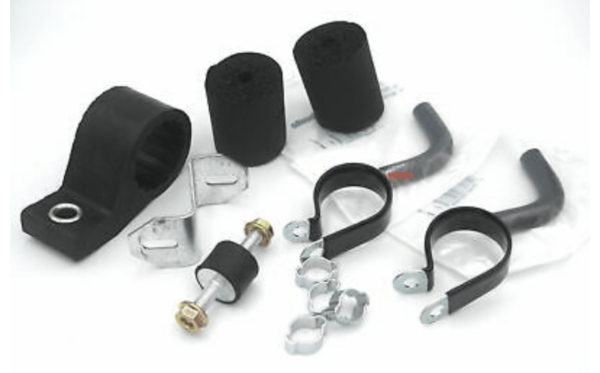 …but I just bought an Adoored 36mm Black Rubber Door Stop (I/N: 3961321) from Bunnings: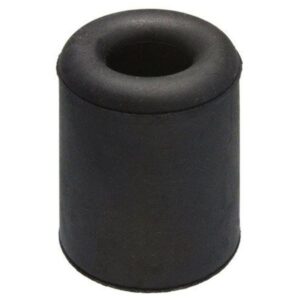 Which looks like this: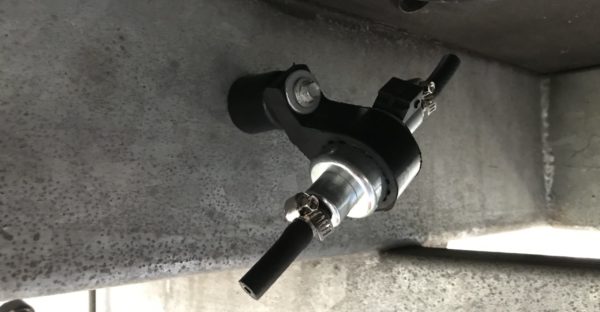 This does an amazing job of stopping the ticking noise from reverberating through the chassis and floor.
But, this does nothing to stop the actual ticking noise coming through the canvas of our camper.
So something else that helps is to…
3. Enclose the fuel pump in foam
You could go all fancy and make up a case with foam that's cut to shape…
…or something that's cheap and easy is to cable-tie a piece of foam noodle around the fuel pump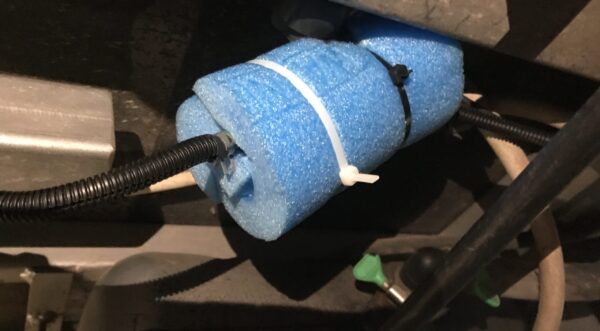 (and then wrap it in some duct tape for some extra durability)
Cheap. Easy. Keeps the neighbours happy.
4. Use a diesel heater fuel pump noise insulation jacket
If you want something that looks neater than a bit of pool noodle (but cheaper and easier than a custom box) then it's hard to go past one of these: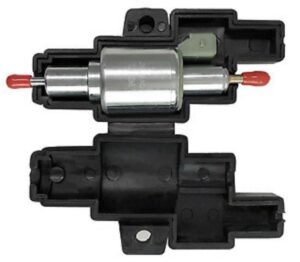 These diesel heater fuel pump noise insulation jackets are about $15 here from eBay
[if you're a belts-and-braces sort of person then do one of these AND a pool noodle!]
5. Suspend the fuel line away from hard surfaces
Diesel heaters (intentionally) come with a hard nylon fuel line
[a common installation mistake is "upgrading" it to automotive fuel hose]
Read: 13 Diesel Heater Installation Mistakes
And, because the fuel line is hard, it can transmit the pulse from the fuel pump. This means the fuel line can tap against hard surfaces and create its own ticking noise.
A simple fix is to thread the fuel line through cable ties to hold it away from the chassis or other hard surfaces.
BONUS: You could also do the same with the fuel pump: some people have suspended it between bungee cords and it's reduced their fuel pump noise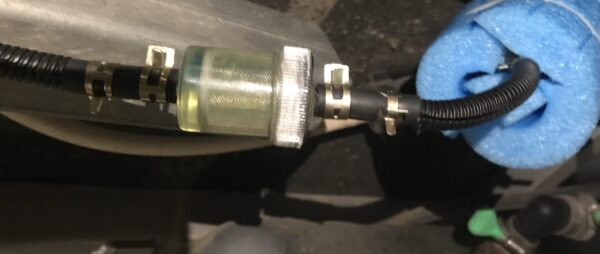 6. Enclose the fuel line in conduit
Another way to reduce the transmission of the ticking noise through the fuel line is to enclose it in conduit:
As well as dampening the noise this method has the added benefit of protecting the line from rocks, UV, etc
7. Buy an ultra quiet diesel heater fuel pump
To be honest:
If you've done the steps above you probably don't need to replace your fuel pump.
But, if you need to replace your fuel pump anyway, then you might as well get one that's a little quieter
The reviews on these are mixed… it sounds like that they're aren't that much quieter, and you will still have some fuel pump noise if you haven't done any of the above steps
Also: Buy the right sized diesel heater
If you haven't bought a diesel heater yet, then size is something to consider:
A 2kW diesel heater is the obvious choice for a small space and a 5kW diesel heater for a large space
But if you're in the middle and could do either?
Remember: 
A smaller 2kW diesel heater will need to run faster (with more fan and fuel pump noise) than a 5kW diesel heater to produce the same amount of heat. 
Read: 2kW vs 5kW Diesel Heater for Caravan or Camper [Pros and Cons] 
Summary: Reducing your diesel heater fuel pump noise
Diesel heaters aren't noisy if they're installed properly…
…which is why once I addressed this it had a HUGE impact on my view of my diesel heater
Read: My eBay Diesel Heater Review [Pros, Cons, FAQs]
These tips will help quieten the ticking sound that can be heard from both inside AND outside your caravan (or camper).
I'd heard about some of these when I was deciding whether to choose to install a gas vs. diesel heater (here's the pros and cons of each)
If you haven't installed your diesel heater yet then read: Jayco Swan Diesel Heater Installation [Step-By-Step With Pictures]
If you've already done yours?
Read: 13 Diesel Heater Installation Mistakes (And How To Fix Them)